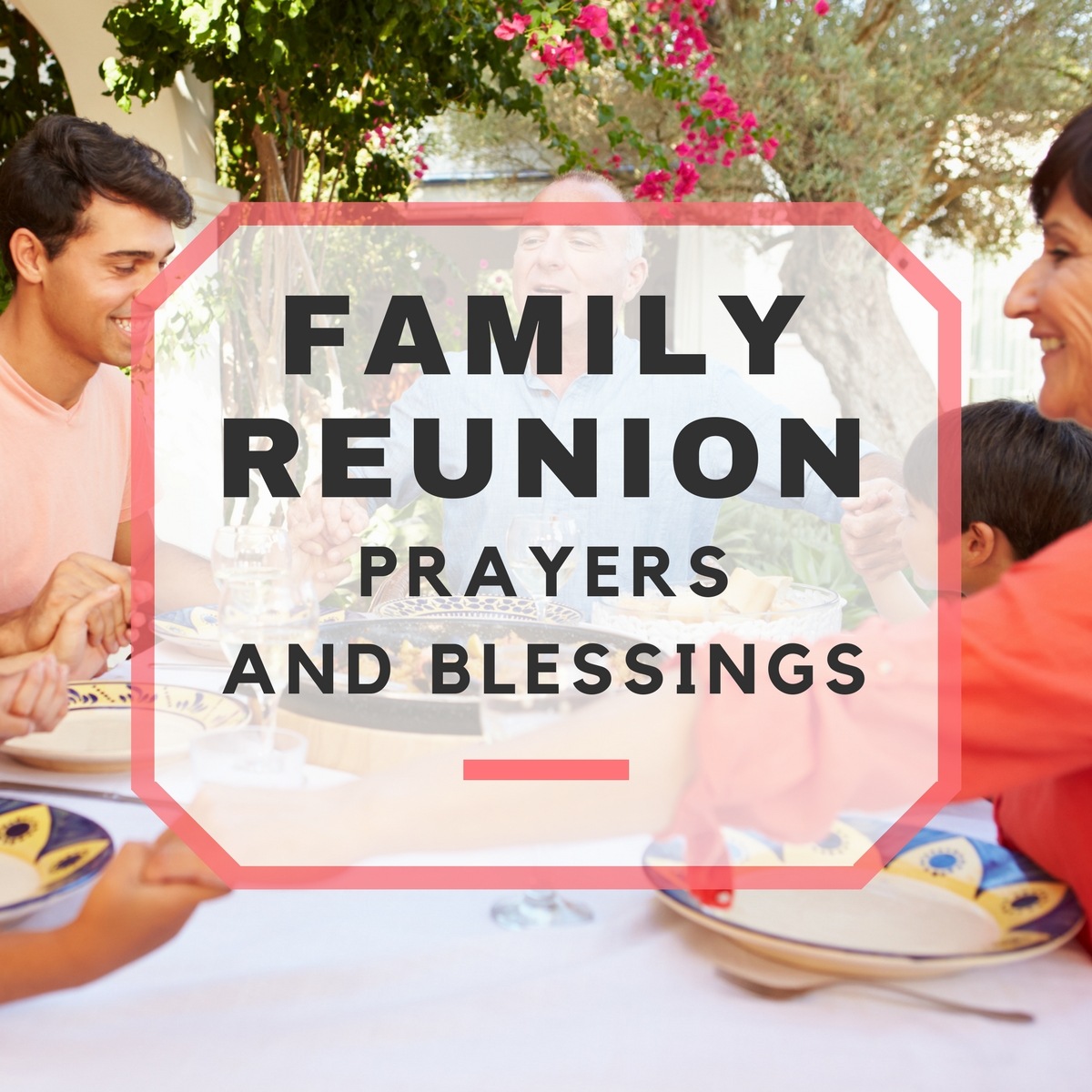 Many people turn to God through prayer to seek protection, strength, and answers to the problems in their life, or simply just to thank Him for all that He has provided. There is always a good time and place to pray, and that is anytime, anywhere; family reunions, included.
Saying a family reunion prayer is a great way to kick off the reunion by bringing the family together to talk to the unseen member in their family, God. It is also a nice way to conclude the family reunion and bid everyone safe travels. Of course, family reunion prayer is good for anything in between, including mealtime!
Whenever you decide to pray, it's good to know what you would like to say ahead of time, almost like a speech to God. Of course, you can naturally let Him guide your voice to find the words to say in the moment, but if you are anything like me, you have a hard time saying anything in front of a crowd of people–even if you know each and every person!
Here, I have put together a few prayers for certain times during a family reunion. You may use these, if you wish, or use them as a guide to write your own.
Commencement Prayer
Saying a prayer to commence the family reunion can serve as a family reunion icebreaker as well by bringing the family together to pray to their common Father.
"Heavenly Father, I want to thank you for bringing us together today to start our much-needed family reunion. We asked to be brought close to one another and it was in you that we found the strength and resources to put this family reunion together. We ask that you shine your light unto the family while we rejoice in you, Father, and we thank you for guiding us all here safely, and for making this all possible. Without you, our family would not exist, this reunion would not be happening, and these feelings of sheer joy would not be felt. In Your name, we pray. AMEN!"
Mealtime Prayer
God is your provider, and should be thanked before a meal! Here is a nice prayer to say to Him before you dig into your plate:
"Father, we thank you for providing us with this meal while we can all be together enjoying each other's company. Let us savor this meal while we bask in the light of the Holy Spirit, and feel what it means to be alive, well, and happy with our great family here today. With every bite and sip we take in, Lord, we thank you. In God's name, we pray. Amen."
Conclusion Prayer
After all has been said and done, what's the best way to end the fun? With a family reunion prayer, of course!
"Dearest Heavenly Father, it is with the utmost happiness that we are here today, together, praying to you. We thank you for this time we were able to share together, as we cannot do it as often as we wish. One final thing we ask our you at this family reunion is to guide our family members safely on our trips back home, that you embrace us and keep us out of harm's way. We love you, Father, and thank you again for bringing us together to rejoice in you. Amen."
No matter what time it is during the reunion, saying a family reunion prayer is both appropriate and necessary. After all, you should be thanking the one who helped to make it all possible: Life, and the family reunion both!