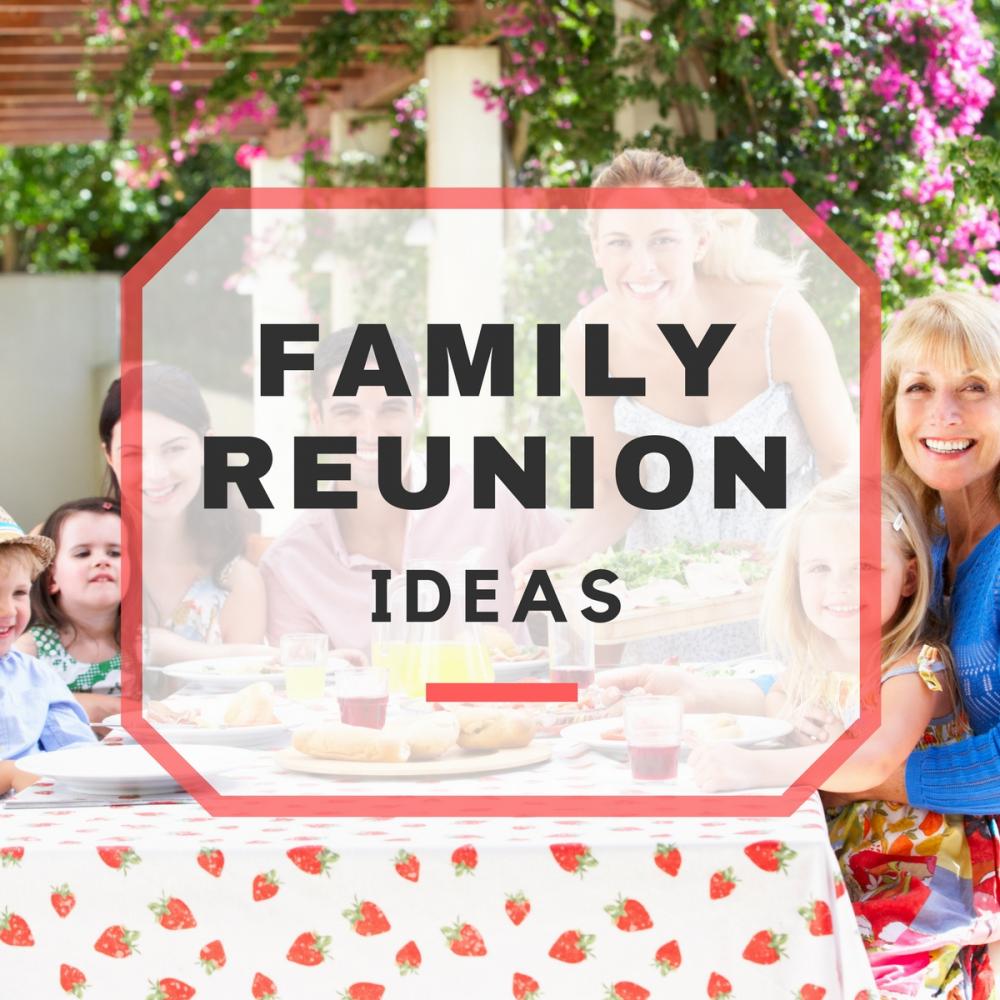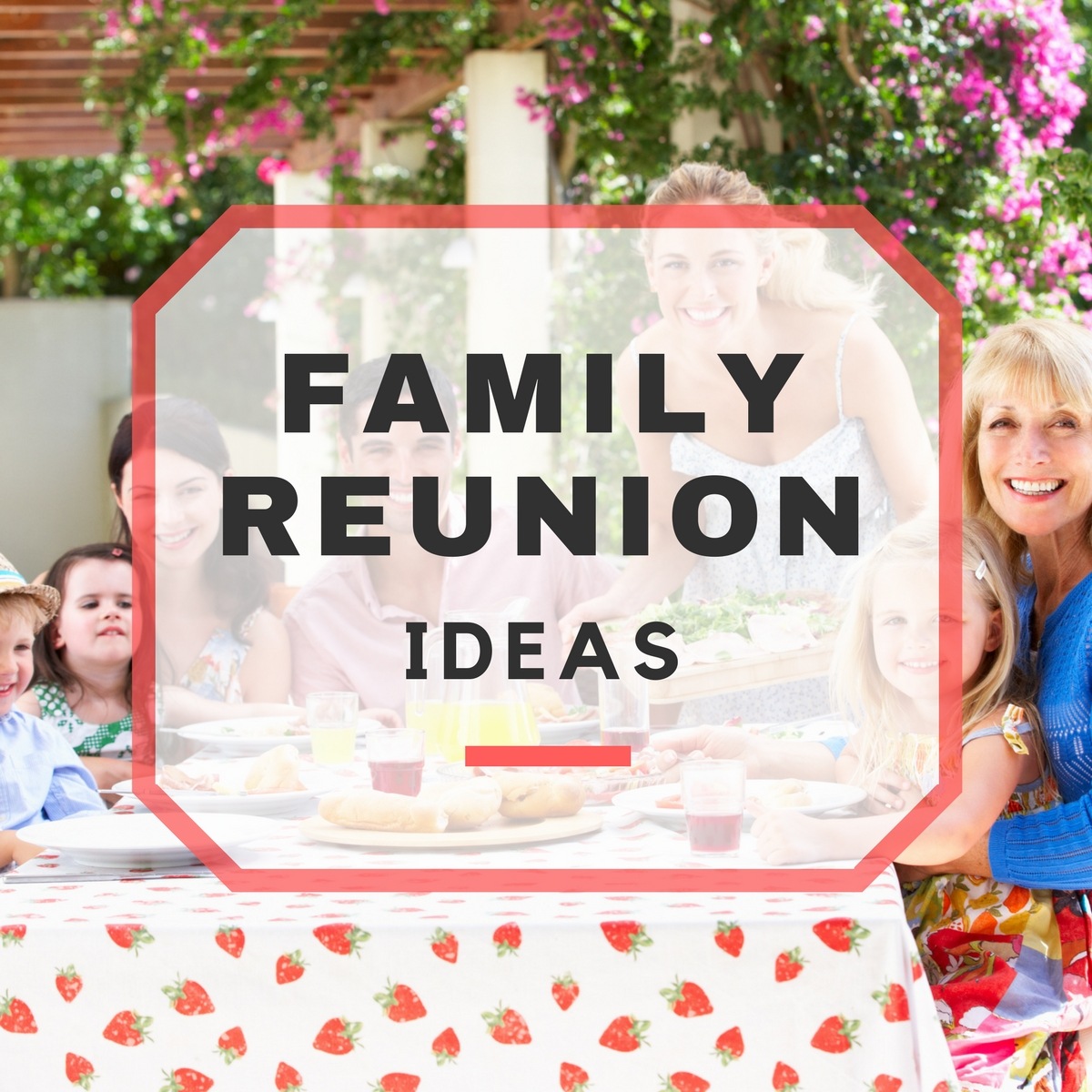 Whether you're in the middle of planning a family reunion right now, or just need some family reunion ideas, you're in the right place.
Planning a family reunion is a huge task, but the information here will help make it a memorable one! There are dates to schedule, flights or trips to plan, reservations to make, and activities to plan.
Now, imagine all of that planning, except now you have to consider it for 20 or more people. That is precisely the task you face with family reunion planning. It is also exactly what we're going to help you with!
Video: Family Reunion Ideas
Team Effort: Planning Your Family Reunion
It's never a bad idea to ask for help from family members; the more ideas you have, the better your chances of coming up with a well-rounded family reunion. Whether you are planning an event for 20 or 200 people, the tasks are too difficult for just one person:
invitations
accommodations
travel reservations
activities
prizes
And entertainment
For a smaller group, one other family member helping you out may be enough to handle the responsibilities. For mid-sized or large family reunions where you bring together 3 or more families, however, you may need to organize a reunion committee. A committee is composed of several family members, with tasks assigned to each member. It is also possible to have multiple committees if the event is especially large. Committees have tasks, but also the responsibility to make decisions for the area they are responsible for.
Stay Organized
Family reunions are meant to be fun, memorable and enriching get-togethers for extended families to come together and reconnect. But behind the scenes, a successful one requires months of careful planning, decision-making, and weighing of choices.
It's hard to plan in a way that appeals to the majority who will attend. The more family members expected, the more your planning skills will be put to the test. With proper time management and organization, family reunion planning can be more cohesive, and less stressful. If you stick to the plan and avoid overlooking the important details, then you might even like it!
Include Others in the Planning
Getting family reunion ideas and input from others helps you plan a more inclusive and fun event. If possible, have a direct contact person in each nuclear family that you can immediately communicate with or ask suggestions from with regards to different plans and options related to the reunion event itself.
This helps reduce last-minute changes later on if you make plans or reservations that don't sit well with some of the other guests. A team working together towards a common goal can accomplish more, so organizing a committee to assist you in the different stages of family reunion planning not only lightens the load, but also adds additional layers of creativity to the whole endeavor.
Every family has at least one member who is detail-oriented, or loves to plan meals, trips, and activities, and you can put these talents to good use by encouraging them to join in on the preparations behind the family reunion.
Who Should be Invited to the Family Reunion?
Finalizing your guest list should be a priority in the planning process. Much of the planning hinges on who've you've invited including:
The activities you choose.
The food you serve.
The location you choose.
If this is the first family reunion your clan will have, or it has been a long time since the last reunion event, perhaps focusing on the immediate families first would be a great starting point, and then as the reunion becomes a more frequent occasion (some families even hold reunions yearly), you can expand the guest list to include more extended family members.
Start small, then think big
Start with your immediate family, and the people they care about most. If possible, avoid inviting people who are unable to get along publicly. Ensure that people who have an unfriendly rivalry are not pitted against one another in any activities.
It is simple for them to escalate into a bad memory. Make sure extended families and members who are supposed to get invitations will receive them. There's nothing more awkward than having to pacify an agitated relative who got overlooked and found out about the family reunion from somewhere or someone else.
This can cause unnecessary tension, especially if they show up at the reunion (yet another reason why getting help is very important so these details are not overlooked). There is also a great website here that allows you to list your family reunion on their website, and it will link it to your family reunion website.
How Should We Cover the Expenses of the Reunion?
The family reunion costs play a very important role in planning, and therefore should be a foremost priority in the planning stages. Stay away from venues, activities, or events that may be too expensive or limiting to some members of the family.
Make sure that everyone is as comfortable as possible regardless of their budget constraints, and can enjoy it as much as possible. Striking a balance somewhere in the middle is a key goal. Ask for family reunion ideas and suggestions to get a sampling of destinations, activities, or events the families are willing to shell out money for.
If directly asking family members how much money they are willing to pay seems tacky, one way of indirectly getting opinions is a survey where they can check off family reunion ideas they are more financially capable of.
Where Should We Have Our Reunion?
Once reunion guests are confirmed and a general budget set, the venue of your event must be selected. Setting the location of your reunion is perhaps the most challenging part of the planning process, as various factors such as:
accommodations
lodging
travel expenses
food preparations
And activities are all intricately connected to your event location.
Smaller gatherings can often be held at home, but for larger groups, a venue or hall maybe required. Popular options include:
community centers
hotel banquet halls
ballrooms
conference centers
school gymnasiums
And church auditoriums.
These venues often have multi-purpose rooms where family members can eat together, mingle, and participate in activities. Combining vacation time and family bonding is a popular option for family reunion events. You can look into:
resorts
retreat centers
Or cruises.
There are often great discounts and deals for large groups. Make sure you inquire about such discounts so holding your reunion becomes more cost-efficient. There's nothing wrong with saving money while also allowing everyone to relax, unwind, and enjoy more activities with each other.
What Type of Food Should We Serve at Our Reunion?
Now, what is a party without good food (and lots of it)? During any event, people are more likely to loosen up, enjoy the company, and stay longer if the food and drinks are enjoyable. Food brings people together and creates memories. The right selection of appetizers, entrees, dishes and desserts can complement your reunion's theme.
Get help with meal preparations
Meal preparation for the reunion revolves around your venue. For gatherings at home, the host or hostess may need to plan and prepare meals. One option is to enlist the help of other families in cooking up one big meal (or meals) for all attendees. Like planning, it is always better to get help from other family members when it comes to preparing the food; you will get more family reunion ideas, and the workload is evenly distributed.
Potlucks
Potluck dinners are another option for reunions, especially if most of the attendees live close by and can conveniently bring dishes to the reunion venue. For potluck meals, use a signup sheet as a checklist. This lets people see what others have already committed to bring and what else is needed (salads, appetizers, dishes, desserts, drinks, other necessities).
Are Meals Included?
If your family decides to enjoy a week-long cruise or an all-inclusive stay at a resort or mountain lodge, meals are likely included in the cost. This frees everyone from worrying about cooking and cleaning up afterwards.
Even for events that are not out-of-town, you can opt for professional catering services to minimize the stress of food shopping and preparation. Attendees can share the cost of professional food catering, and the convenience of just showing up and enjoying the event.
Where Will Our Reunion Guests Stay?
Large reunions may entail family members travelling from different places around the country and even overseas. This is why it is important to plan the event ahead of time, especially the event location. This ensures everyone has enough time to prepare, set money aside, make necessary reservations, and file appropriate notices for work or school commitments.
Include options for every budget!
To accommodate varying budgets, select locations with a wide range of lodging options. Examples include resorts or hotels where guests can conveniently choose rooms or suites that best fit their budget. For a one- or two-day event, have a list of various hotels in the area as well as their average prices, and pass it along to your guests so they can reserve ahead of time.
Travel is also a major consideration. If you have family members from coast to coast, a more central location is best so everyone shares equal travel expenses. If possible, you can benefit from lower prices through group bookings, such as families flying together from one city.
What Family Reunion Activities are Good for Everyone?
Whether your family reunion is a one-day or week-long affair, it is important to keep everyone entertained with various activities appropriate for their ages and personal interests.
Activities are less of a problem if the family opts for a cruise or destination vacation; these venues keep guests occupied with on-site spa treatments, swimming, games, snorkeling, nightlife, etc. Since the family reunion is all about reconnecting with each other, inform your guests ahead of time about specific events or activities where you would like everyone to participate.
When planning, keep in mind the different age groups and what interests or hobbies they may have. For example, some families love sports and enjoy group ballgames or sports-related activities. Just remember to make room for family members who may not be as physically capable or enthusiastic about sports. It is important everyone finds an activity they enjoy, instead of just one general event for the whole group.
Should We Plan Backup Family Reunion Ideas?
Things rarely go completely to plan, so make sure your plans keep this mind. Weather disturbances can get in the way; last-minute cancellations or schedule conflicts are common hindrances. If you are in charge of the family reunion planning, it is wise to have an alternative plan for every aspect of the event.
Have a restaurant backup list
For meal preparations, have the contact information of restaurants in the area. That way, you can call in case someone forgets to bring dessert or appetizers. This is also useful, if invited guests who had previously declined suddenly show up.
Have a game backup list too
Make a list of activities or games the family can enjoy in case of rain. Have a plan if outdoor activities aren't possible. Or if you have hired professional entertainers for the evening, such as a band or singers, make backup plans for entertainment you can call just in case something unforeseen happens.
Relax, let go, and enjoy
Keep in mind that you are among family. While you should try your best to be prepared, you should also enjoy your time with them. Some of the most cherished moments we look back to are the mix-ups and mistakes. They bring out the best in everyone (especially laughter) and remind us what family really means. If you mess up a little bit, don't stress about it; just let it go, and let everything else fall into place.