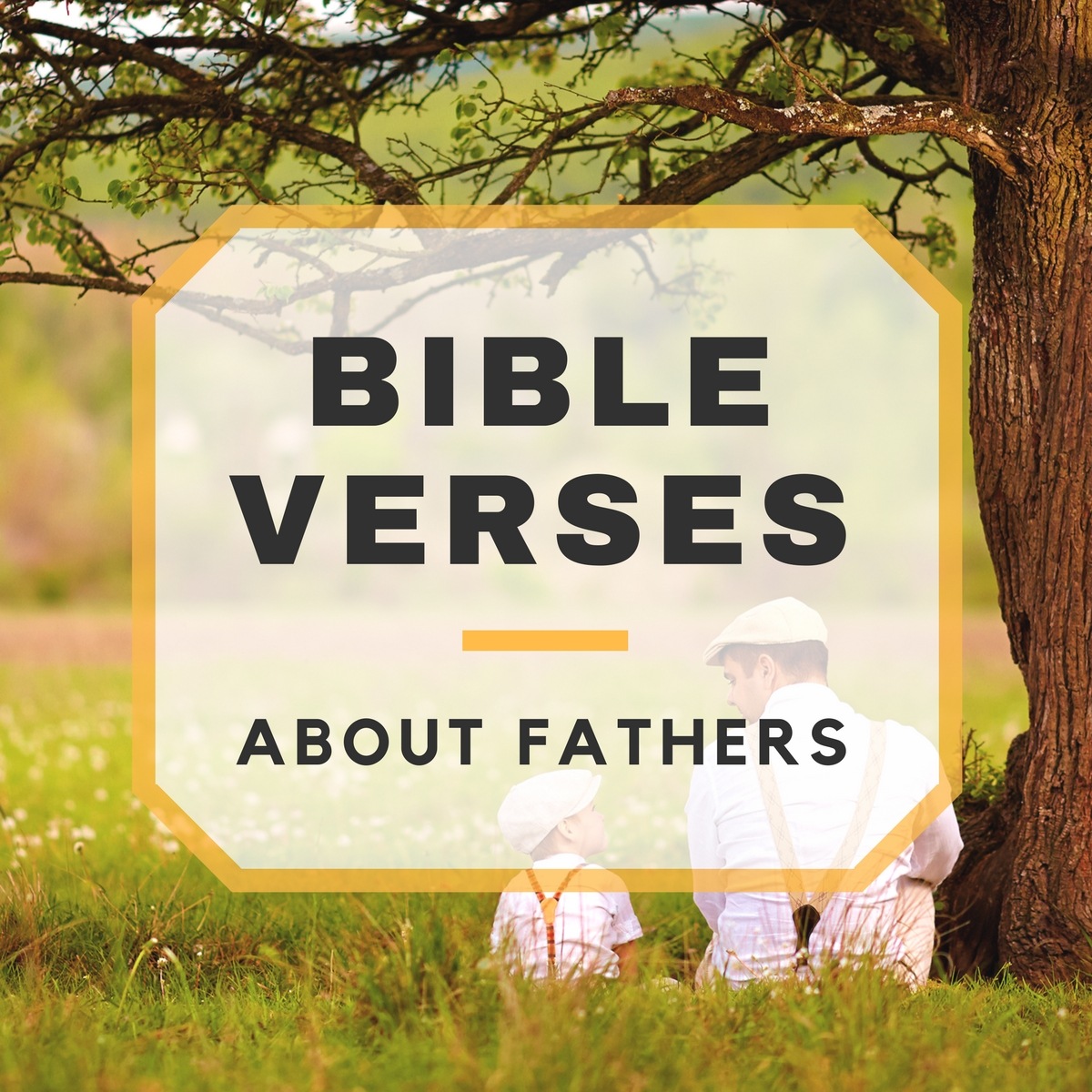 There's nothing quite like a father, so celebrating him on Father's Day or on any other special occasion is a must! What better way to celebrate him than by including a nice piece of scripture in a card, or simply preparing a short sermon in honor of him.
The Bible gives many Bible verses about fathers; after all, they have a very important job of teaching children about the word of God and providing discipline out of love and caring for their children. Such important jobs should not go unnoticed, so here's a few Bible verses about fathers to remind them about how important they really are!
Honoring Parents
Without children, a father wouldn't be, well, a father! So it makes perfect sense to include some scripture directed at children and how they should treat or view their fathers.
We learn a lot of valuable life lessons from our fathers, including the almighty one above. The special one chosen to be our father here on Earth is given a great task of ensuring that we turn out our best and learn how to function here and carry on, so let's see what the bible has to tell children about fathers.
Ephesians 6:1-2 Children, obey your parents in the Lord, for this is right. "Honor your father and mother"—which is the first commandment with a promise.
Exodus 20:12 Honor your father and your mother, so that you may live long in the land the Lord, your God is giving you.
Colossians 3:20 Children, obey your parents in everything, for this pleases the Lord.
  It seems as though the bible puts much emphasis on obeying our fathers, which should come as no surprise given everything they have done and continue to do for us. Such respect goes both ways, though!
Raising Children
It is every father's God-given responsibility to raise their children and raise them in the light of the Lord! The Bible has a whole lot to say when it comes to raising children and teaching them rights and wrongs, how to behave, and discipline.   The fatherly role is perhaps one of the most important roles any man can be blessed with in life, so it's not shocking that most fathers take great pride in guiding their children to be decent human beings. Let's see what the Bible says, shall we?
Psalm 127:3-5 Sons are a heritage from the LORD, children a reward from him.  Like arrows in the hands of a warrior are sons born in one's youth.  Blessed is the man whose quiver is full of them. They will not be put to shame when they contend with their enemies in the gate.
Proverbs 13:24 Whoever spares the rod hates his son, but he who loves him is diligent to discipline him. (Teach your children the importance of labor and earning things rather than it being handed to the children. They will learn to appreciate it this way and learn discipline. Recognize bad behavior and correct it!)
Proverbs 23:24 The father of a righteous child has great joy; a man who fathers a wise son rejoices in him.
Colossians 3:21 Fathers, do not embitter your children, or they will become discouraged.
Ephesians 6:4 Fathers, do not exasperate your children; instead, bring them up in the training and instruction of the Lord. (The most important fatherly role!)
  Although the most stressful job there is, raising children is a joy and fathers will feel this way especially when they see how well their rearing is working when they have God on their side.
Being a Man of God
Speaking of having God on your side, this does not only apply to raising children, but it should apply in every aspect of a father's life! After all, raising children is not the only thing that fathers have to worry about, but they must also endure labor to provide for their families. With such big jobs in life, being a man of God will help them get through the toughest of the tough! Here's what the Bible says about being a father and a man of God:
3 John 1:4 I have no greater joy than to hear that my children are walking in the truth. (There is no greater joy because we must all rejoice in Him and teach our children to do the same!)
1 Corinthians 16:13 Be on your guard; stand firm in the faith; be men of courage; be strong.
Genesis 18:19 For I have chosen him, that he may command his children and his household after him to keep the way of the Lord by doing righteousness and justice, so that the Lord may bring to Abraham what he has promised him.
Deuteronomy 6:6-7 These commandments that I give you today are to be upon your hearts. Impress them on your children. Talk about them when you sit at home and when you walk along the road, when you lie down and when you get up.
 Any man of God will certainly appreciate some good scripture to serve as a reminder of what's important in life. We get caught up in the shuffle of life and often forget to simply thank our fathers for everything they have done for us. On Father's Day, let's not forget to give thanks to our Father up in Heaven, too!