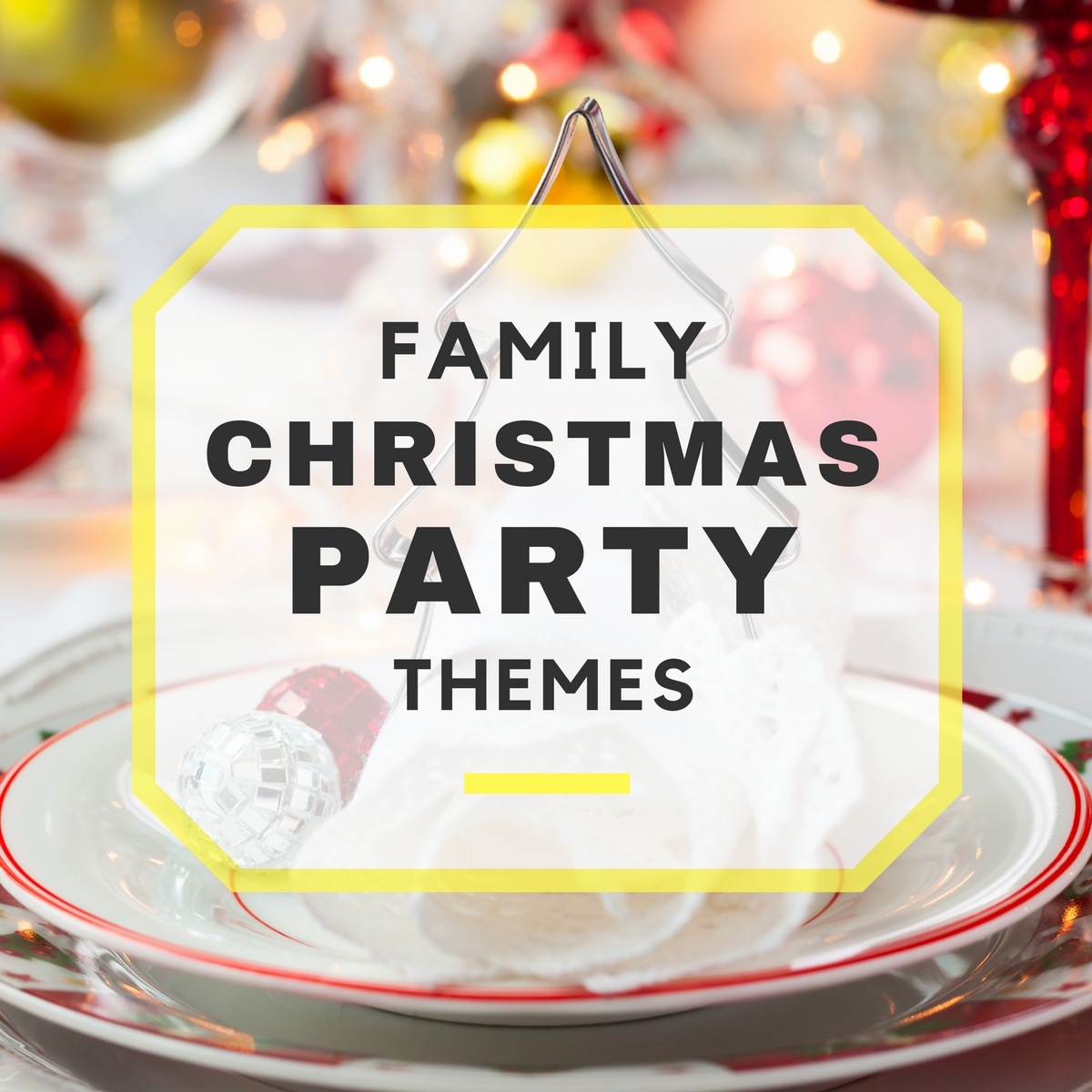 Year after year, families happily gather together to celebrate Christmas with their usual family traditions; although the parties are always fun, do they ever have a set theme?
Christmas party themes can really add spark to a party and make it more lively amongst family members! Be sure to choose a theme and use it to coordinate the party from the invitations/announcements to the decor and food at the Christmas party. Themes definitely make the party one to remember for a lifetime.
If you are looking for some ideas, here are some Christmas party themes that you will want to consider:
A Candy Cane Christmas: This is a literally eye candy! White with red stripes and the two colors all over from tableware to decor. This calls for a few candy cane crafts such as candy cane reindeer (googly eyes, pipe cleaners, and red pompom noses) and treats involving candy canes!
Gingerbread Man: Gingerbread is delightful so be sure to have the cookies at this themed party! Leave them blank for a cookie decorating contest or construct gingerbread houses! Don't forget to decorate a room to look just like a gingerbread house!
Santa Hat Show Off: This is another red-and-white party but mainly because everyone is supposed to wear a Santa hat! Don't forget one for the family dog! Also, top sweet treats with santa hats made from strawberries and frosting and have a silly santa hat decorating contest!
A Christmas Wonderland: Hit your local craft and fabric store for fabric that looks like snow, and buy quite a few yards of it because this stuff will go everywhere to help make your home look like a winter wonderland. Make snowflakes to hang on the walls and suspend from the ceiling, or save that craft for the kids that come over. Anything Christmas looks good for this theme, so it's rather easy to pull off.
Ugly Christmas Sweater Shindig: Oh come on, who doesn't want to attend one of these family gatherings at least once in their lifetime? I know it's on my bucket list! The theme is easy, you are the theme! Well, the sweaters. Make your own or shop around in a secondhand store; you're bound to find a good (er, ugly?) one!
Christmas Karaoke: Theme of the night: Christmas songs. Sounds easy, right? Until Auntie Susie finds out that there's a karaoke machine! It's on!
Cookie Swap Soiree: Everyone loves to eat Christmas cookies, am I right? What's better is that all you have to do to gain entry to this themed party is bake one batch of cookies, and you'll end up taking home a bunch of cookies that other family members baked! Feel free to mix it up and bake other pastries or treats.
Dirty Santa Exchange: Buying gifts for each and every family member can be really expensive, and not everyone has the money to do so! Many people will see no problem with purchasing one universal gift for someone to end up with by the end of the Dirty Santa gift exchange! Set a dollar limit for the gift cost, then leave the rest up to the game. Someone should dress up as Santa for fun; after all, Santa shouldn't miss a party where his name is being used!
All of these are very appealing Christmas party themes and should be considered. Make your own theme by mixing a few up, like doing a dirty Santa cookie exchange! If you decide to make your own theme, you better ho-ho-hope you come up with a good one!