Valentines Day is the perfect time to express your love and appreciation for those you care about most, and it's also the ideal time to show off how much you appreciate them! So whether you want to make a big splash or just send a little something sweet, we have some great ideas on how to celebrate this holiday with your loved ones.
Planning a special Valentine's Day for your whole family doesn't have to be stressful. In this article, we cover many simple ideas using lots of things you already have.
Easy Ways to make Valentine's Day Special for Your Kids
Valentine's Day is the perfect time to show your kids and family love. You can make them feel loved by doing something nice for them or giving them an activity. This article has many simple ideas to make your Valentine's day special from beginning to end (don't forget to read our article that shares our favorite ideas for a Valentine's Day picnic).
Ways to Make Valentine's Day Special in Minutes or Less
One of my easiest hacks is heart-shaped cookie cutters. You'll see them mentioned a few times in this article. This is especially effective with younger kids. Ordinary peanut butter and jelly? Heart shape it!
Scrambled eggs? Put the cookie cutter on the plate, scoop eggs into it, and voila!
Spaghetti? Put your cookie cutter on top and sprinkle grated parmesan cheese inside to make heart-shaped cheese. Instant Valentine's spaghetti! It doesn't have to take a lot of time to make ordinary things extraordinary.
Easy DIY Valentine's Day Gifts That Are Packed With Love
As Valentine's Day nears, the search for the right Valentine's Day gift begins. But, first, you should consider making something yourself instead of buying it.
A DIY Valentine's Day gift is an excellent idea because it shows how much you care about someone. You can use their favorite hobby or interest as inspiration. You can also create something sweet that they'll enjoy eating after the holiday.
Bake Cookies
Baking cookies is probably my go-to for DIY treats as gifts. They're so versatile and easy to customize. For example, does the recipient have a favorite sports team? Get sprinkles or tinted sugar for the team colors. It's easy and kind of the perfect gift!
Rice Crispy Treats
If I'm in a rush, I might do rice crispy treats instead. This is because they're so simple to make, and you can customize them the same way you would with cookies.
Photo Gifts
If your family is distanced apart, such as kids off to college, or military deployment, send them your favorite photo of the family!
Hot Chocolate Mugs
You can get coffee mugs inexpensively at a dollar store and fill them up with all of the makings of a yummy cup of hot chocolate.
Construction Paper Heart Cards
With some simple construction paper, you can cut out heart shapes and make them into Valentine cards. This is also an excellent craft to do with younger kids. Here's a really cool origami heart craft you can do with construction paper:
Light Candles for Breakfast, Lunch, and Dinner
I love having candles lit all around the house. It makes me happy when I walk through my home at night. But, sometimes, I find myself wanting to light candles during the day. Valentine's Day is the perfect excuse to indulge!
Candlelight dinners are one of my favorite ways to enjoy candles. Candlelight dinners are fun, but why not start your Valentine's Day off with a candle-lit breakfast? Throw the rules out the window and enjoy!
Gifts For The 5 Senses
Have you ever heard of "5 senses gifts?" They are gifts that consist of things that appeal to each of the 5 senses. We have a whole article that provides ideas for each of the five senses. Check out our 5 Senses Valentine's Gift Ideas article to get all of our favorite ideas.
Start Your Valentine's Morning Off Right!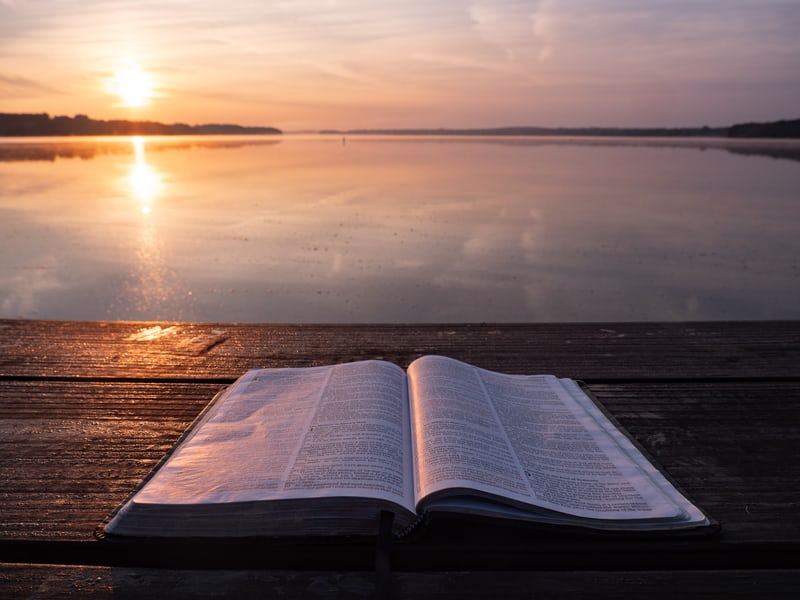 My mom always had surprises for us on Valentine's Day. She usually gave us chocolate boxes or toys and cards. I loved waking up to those surprises! Here are some fun ideas for making Valentine's Day morning special!
Window Cling Fun!
Put Valentine's Day-themed window clings on the bathroom mirror or windows. These are fun decorations that kids enjoy. They can reposition them and create new scenes and stories with them. It's incredible to see the creativity they have with them.
Follow the Chocolate Trail
Leave a cup outside your child's room to collect a trail of chocolate kisses leading to the kitchen table.
Start The Day With Music
I don't know about you, but I always wish there was more music in my house. But, the good news is that when I put music on, it feels more special.
Statements of Gratitude
Sometimes, I have each of my kids tell each other what they appreciate about each other. What an exceptional way to start your day with everyone telling each other what they love about each other.
Make Valentine's Day Breakfast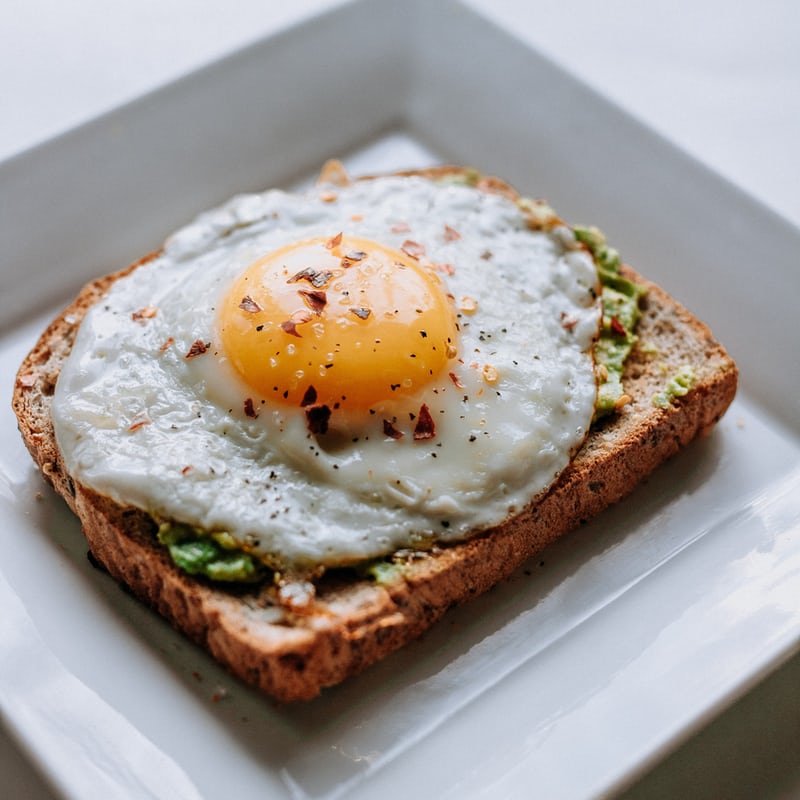 You don't have to go out and buy anything fancy. Just prepare a simple meal like scrambled eggs, toast, fruit, juice, coffee, and milk (strawberry milk?). You can use the heart-shaped cookie cutters to cut toast into heart shapes and strawberry jam to make them red.
Heart-Shaped Pancakes and Pink Smoothies!
A heart-shaped pancake or a pink smoothie with fun straws is a fun way to start the day. A little red food coloring can help add festive colors to the pancakes.
Should I Make Pink Scrambled Eggs for Valentine's Day Breakfast?
You might be tempted to make pink scrambled eggs, but don't do it. My husband thought it would be a cute idea, but it kind of just looks like raw ground beef. It's very unappealing to see. So I just wanted to put this little tip in here. Lesson learned!
Heart-Shaped Eggs In A Hole? Yes!
One time, my husband cut the centers out of the bread with a heart-shaped cookie cutter, buttered both the bread and the heart cutouts, and put them onto a baking sheet lined with parchment paper.
He cracked eggs into the centers of the bread with holes in them and made heart-shaped "eggs in a hole." He also toasted the heart-shaped cutouts and put jam on them so as to not waste the cutouts.
Create a Special Dinner Menu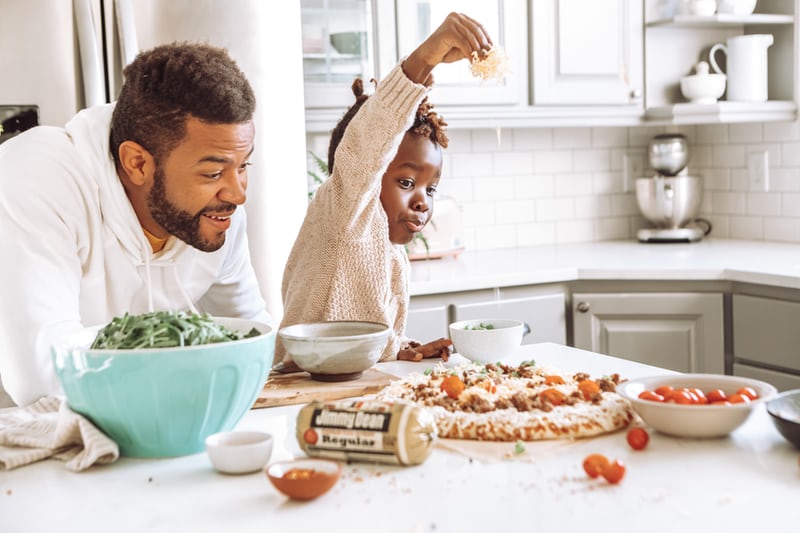 If you want to make a special menu for your family, here are some things you might want to include:
A special dinner entrée such as lasagna or chicken pot pie (you can even buy heart-shaped ramekins!).
A special dessert such as strawberry shortcake or red velvet brownies
A special dessert drink like hot cocoa or warm strawberry milk.
We have a few more fun ideas lined up for you:
Set Up a Nacho Bar!
A DIY nacho bar is a great way for families to spend time together. What's nice is this reduces the time and effort for making nachos, and your kids get to put what they want on them instead of complaining ("these green things are too spicy!").
Pizza Stations!
Do you remember those pizza Lunchables? Recreate that with a miniature pizza station. Just look for ready-made mini pizza crusts at your favorite store. Alternatively, use English muffins. Put out the pizza sauce and bowls of toppings. One time, I trimmed the pepperoni so they were shaped like hearts and that was super cute! If everything is pre-cooked, then your kids can eat the pizzas cold (like the Lunchables), or you can put them on baking sheets and get them hot!
Mashed Potato or Baked Potato Bar
I once went to a wedding that had a mashed potato bar, and it was such a unique experience. I've never realized all of the different toppings you could put on top of mashed potatoes! Ranch, barbecue sauce, cheese, chives, chili, bacon, sour cream, shredded chicken, there are no limits! I didn't say it was healthy! If you want to make it even easier, then do a baked potato bar!
Have S'more Fun
Kids love s'mores, and they'll love a s'mores station even s'more! Put the toppings out and you can either bake them on a cookie sheet or do what my husband does and blast them with a culinary torch. Either way, it's delicious, and the kids love it!
Game On For Valentine's Day!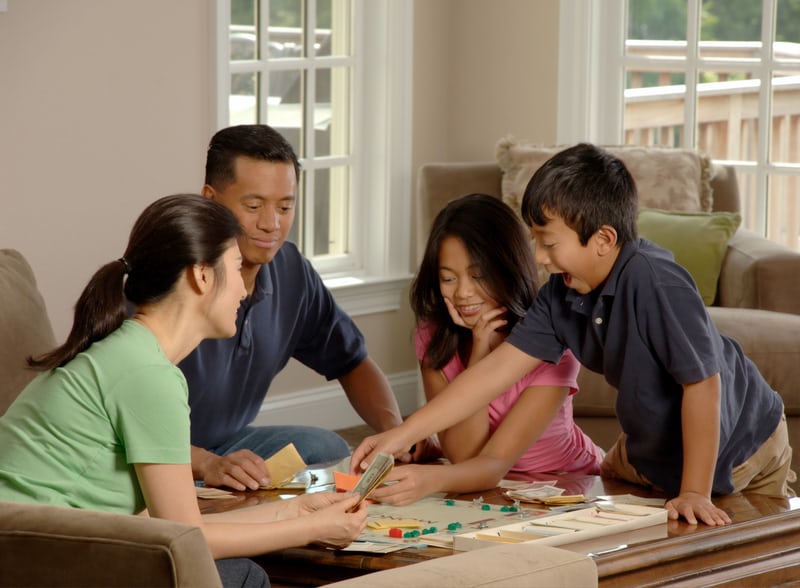 Valentine's Day is about spending quality time with your loved ones and celebrating how much you care about each other. So why not play games? There are tons of game options available online. Here are a few that you can make yourself or print at home!
Who Am I?
This one is pretty easy. Everyone gets a piece of paper with a person, place, or thing written on it (they're not allowed to see what is on the paper)! They then stick it to their forehead with tape. Everyone then takes turns asking questions to the other players to try to figure out who or what they are.
Valentine's Charades
Our Valentine's Day Charades game is a fun and goofy way to add some variety to your family's Valentine's Day festivities! This Valentine's Party Game will be a blast whether you're playing in person or over Zoom! Simply cut out the cards, fold them in half, drop them in a bowl or hat and get ready to make some memories!
Valentine's Taboo
Have you ever played Valentine's Taboo before? It's a riot! Can you get your team members to guess the festive Valentine's word at the top of the card without saying any of the "Taboo" words? This fun Valentine's party game will be a blast for your family!
Grinch Valentine Left/Right Game?
In this fun mash-up, the Grinch meets Valentine's Day! This left-right story about the Grinch will make everyone feel all kinds of love this Valentine's! But, will the Grinch sow chaos, or will he share the love now that his heart has grown?
Other Family Valentine's Day Activities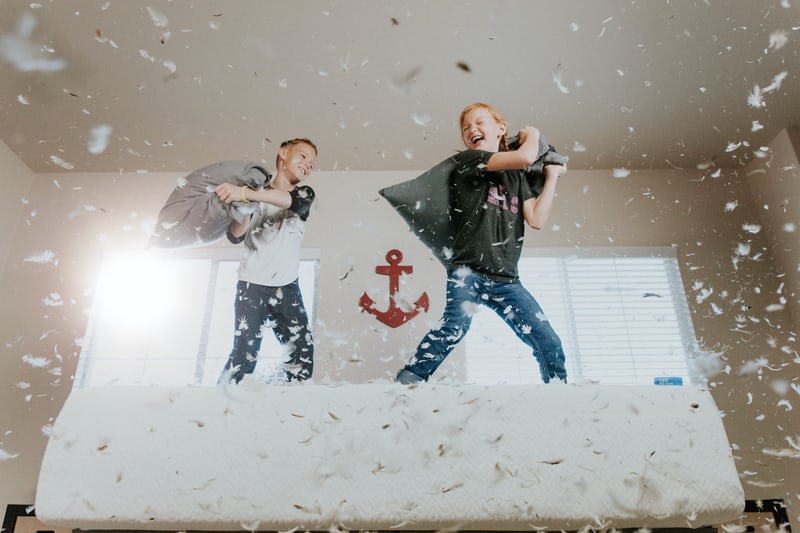 Here are some more ideas for activities that you can incorporate into your Valentine's Day celebrations:
Family Movie Night
We have a whole fantastic article on creating an excellent family movie night, but I wanted to include the idea here. So make sure you check out that article. It even provides a list of some of our favorite family-friendly movies to watch with your family.
Flip Through Photos with Your Family
Do you know how often we look through our wedding album? Never! That's how often. Valentines Day is such a lovely time to look through old pictures together and enjoy some happy memories!
Here's a fun "life hack" that has helped us see our family photos more often: we use a Google Chromecast device that is hooked into our TVs, and it displays some of our family photos on the TV when it's not in use.
Additionally, on fun days like Valentine's Day, I can go into Google Photos, where I have backed-up all of our family pictures, and put our wedding photos on the TV from my phone! Pretty cool stuff!
Create a Scrapbook of Your Travels
A scrapbook of memories is an excellent idea for any family. You'll be able to remember all of the great moments you shared together, and kids love the artsy feel of putting together the fun pages of a scrapbook!
Read a Book Together
Read a book together as a family, or pick up a new favorite series that you haven't read before. It's an excellent opportunity to spend quality time together while immersing yourselves in great stories without looking at a screen for once!
Here Are Some Of Our Favorite Books:
Act of Kindness
1 John 4:19 says we should love each other because God loves us. So what better way to show our love for each other than by performing acts of kindness? We can do this by sharing love with others on Valentine's Day. Or perhaps this is your calling to figure out how your family may want to volunteer together and make the world a better place!
Map Out a Future Vacation
Are you planning a future vacation? Why not map out a trip together with your family? Use a Google Map to plan out a route and decide which places you'd like to visit along the way. You can even share the plan from Google Maps! Here's an excellent video showing how to do that!
Ask Each Other Questions
You may think you already know everything about your family, but you'll be surprised! There's always something new to learn about them. This is especially true with kids. I love asking my kids what their favorite shows and movies are, their favorite foods, and what they hope to do in the future. Of course, the answers are constantly changing as they're growing!
Before You Go: Check This Out
I hope this article has given you a ton of great ideas, but before you go, make sure you check out these other articles you might enjoy: