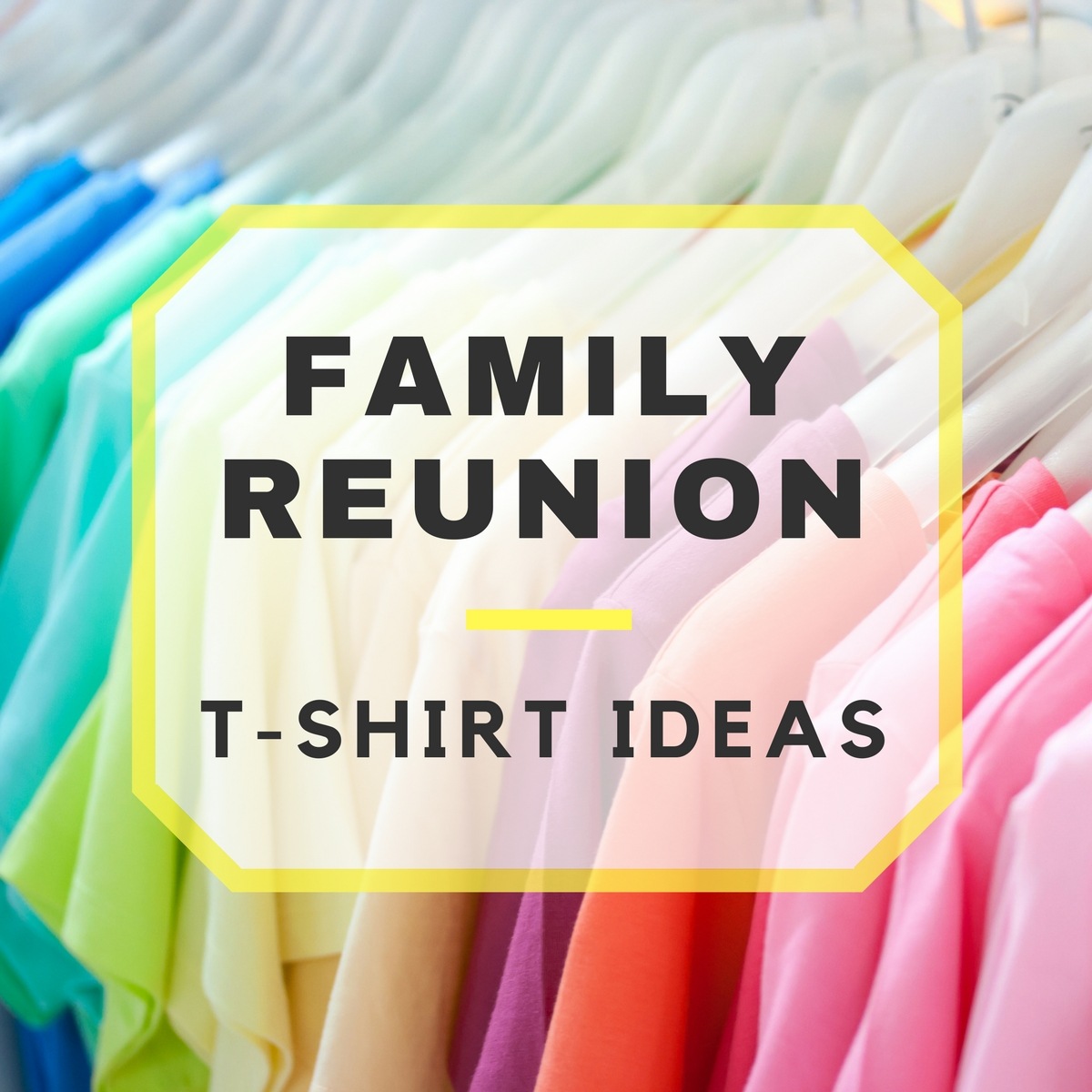 Family reunion clothing souvenirs can become great reminders of the wonderful time that was experienced by everyone during the event. During family reunion events, lots of videos and photos are sure to be taken by everyone, and these photos can be shared with the world via social networking, e-mail, or other photo sharing web sites. Capturing a memorable photo of everyone at the reunion and displaying it on a shirt or jacket gives people another way to share their experience.
Wear the memories
Family reunion t-shirts are a popular souvenir item for large family gatherings, especially for reunions that are not scheduled often. Aside from t-shirts, other apparel can be customized or made-to-order specifically for the family reunion you are planning; options include:
caps
visors
hoodies
shorts
even sleepwear
Stand out from the crowd
Customized family reunion apparel can be a great help in keeping track of a large group, especially if your event is being held in a public venue or guided tour, such as a luxury cruise or a beach resort. Very large families having a reunion aboard a cruise with two thousand other people, for instance, may sometimes find themselves having difficulty tracking down where their other family members are on board the large ship. But if participants are wearing the customized caps, visors, or shirts, it's easier to see your relatives and enjoy various activities and entertainment together during the cruise.
Family reunion t-shirt ideas
You may have seen family reunion t-shirts that had all the names of the families represented printed on the front or back of the shirt (in small print, naturally). Nothing wrong with that, but there are more creative and unique ways to remember this gathering.
The shirts or accessories do not have to be distributed during the reunion itself; you can wait until after the affair so you can make use of the different photos from the family reunion.
If you already have a running theme, you can design the shirts and clothing around that theme ahead of time.
If yours is a mid-sized reunion and you have the patience for it, you can include a selection of styles and colors with the reunion invitations and have everyone pick out what they prefer. This is much harder to do with large family groups, however, where you may have to stick to neutral or unisex styles and colors.
Where to buy family reunion apparel
The Internet has made it very easy and affordable for any family reunion planner to get suggestions and ideas for reunion clothing items, as well as order them and have them shipped in time for the event. Some popular sites that provide services for customized clothing and apparel are:
Zazzle.com – You can choose from a selection of template designs, or come up with your own customized designs, all done online. Aside from shirts, they also have poster ties, hats, and aprons. The largest selections for family reunion shirts are between $15-$50 apiece (check out the site for bulk discounts).
MyLocker.net – MyLocker does not require a minimum order amount, meaning you can customize clothing and accessories for a reunion of 10 or 100 people. They have a large selection of customizable shirt styles (from jerseys, ringers, tank tops, long-sleeved shirts, etc.) as well as baseball caps, sweatshirts, pants, jackets, windbreakers, and other apparel.
CustomInk.com – CustomInk focuses on designing t-shirts online, and customizable shirts range from golf tees and polos to sweatshirts, sweatpants, hoodies, jerseys, and t-shirts. Other customizable souvenir items they offer include pens, baseball caps, drinkware, and bags. CustomInk offers free 2-week delivery and several options for rush shipping (if your reunion is this weekend and you just thought of reunion-related clothing now).