Do you want to give Christmas gifts that are special, delicious, and inexpensive but don't know where to start? Well, here's a list of DIY treats that are sure to make the perfect gift that will delight a friend or family member.
If you're looking for something unique to give to your loved ones this year then these homemade treats might be perfect for you. From candy cane popcorn to marshmallow fudge bars, there are plenty of delicious ideas to choose from and I include a number of fun ideas for decorating these edible gifts.
Grab a big cup of hot cocoa because you're about to take a trip to foodie gift paradise!
Candy Cane Popcorn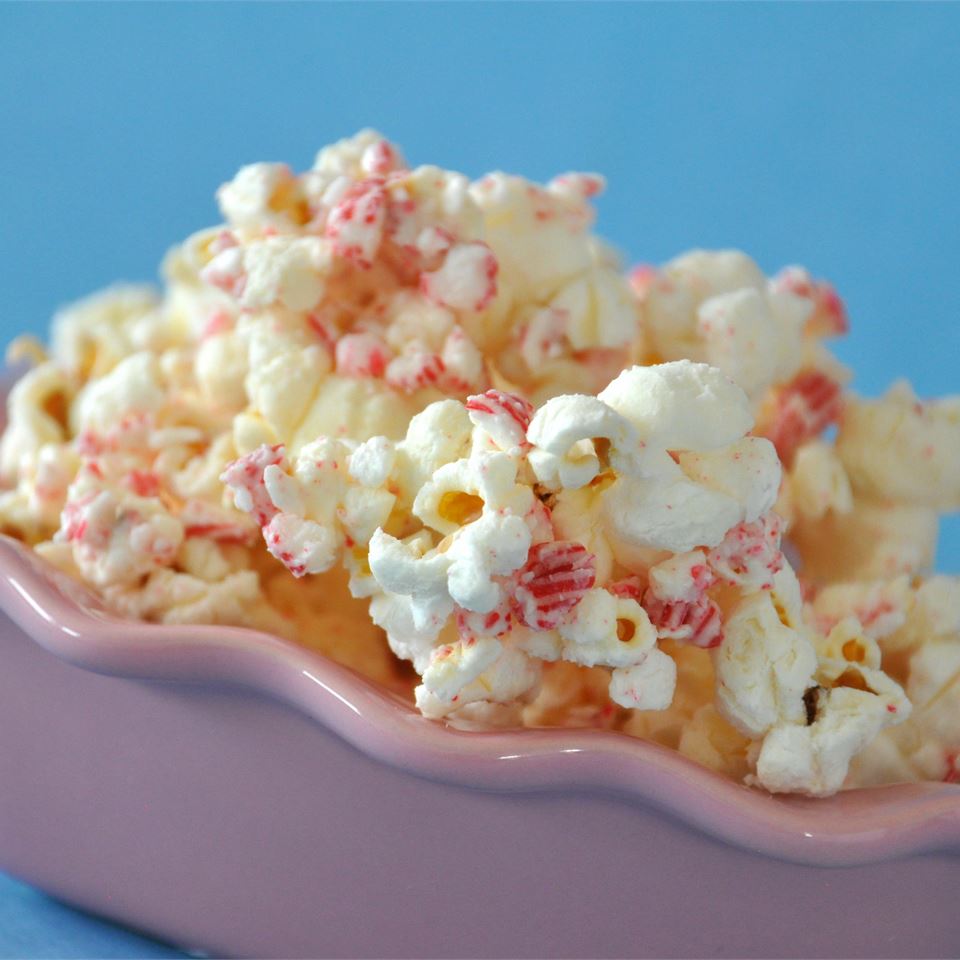 It's festive, sweet, and delicious. It has the right amount of sugar to satisfy your sweet tooth and is just the right amount of salty to balance it out. This isn't just any old popcorn–it's the most scrumptious popcorn you'll ever taste! 
Candy cane popcorn is a great Christmas gift for anyone who loves sweets. The combination of sweet and salty flavors is irresistible, and the peppermint candy cane flavor adds a festive touch! The best part, this can be made in large batches very easily.
Sugar Cookies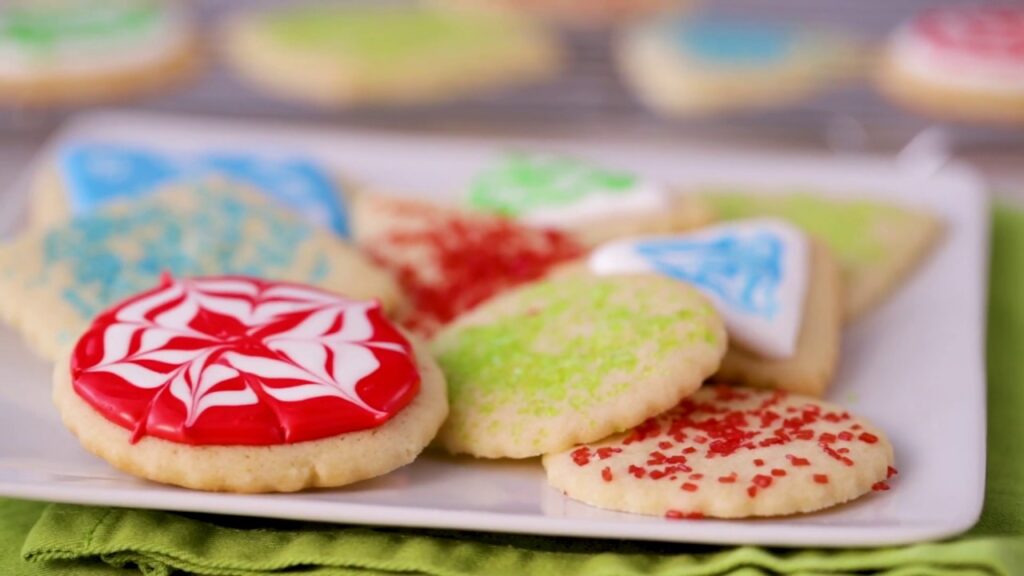 When it comes to food gifts, sugar cookies are a staple. Sugar cookies are a great DIY Christmas gift because they're easy to make and you can customize them with your loved ones' favorite colors, shapes, and flavors. If you're particularly artistic, then perhaps frost them with things they love like a sports team's symbol or something from books or movies they love.
These frosted sugar cookies are the perfect treat to enjoy on their own or with a cup of coffee (seriously, I want a cup of coffee just writing about them!). They're also great for holiday parties since they can be made ahead of time and stored in the freezer until needed.
Pro-tip: if you want to decorate them in a time-friendly way, then make sure you cover them in colored sugar crystals. This is a great way to make and decorate your sugar cookies in batches.
Chocolate Chip Cookie Dough Balls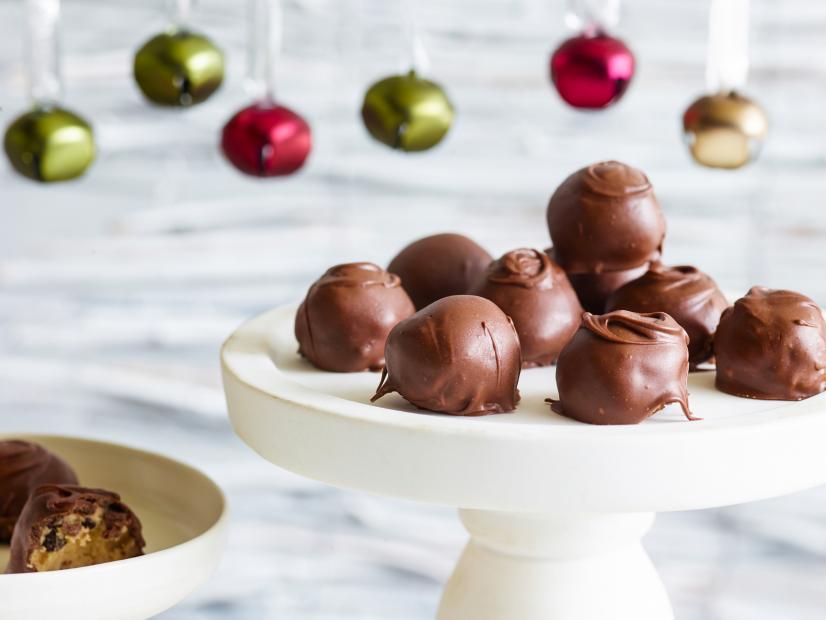 A chocolate chip cookie dough ball is a great Christmas dessert because they are easy to make, delicious, and fun for kids. They also taste like cookies, which makes them perfect for Christmas. This tasty treat is sure to please your family and friends this holiday season.
Cookie dough balls are another fun treat to decorate. Put a lollipop stick in them and decorate them like cake balls. Dip them in chocolate and stripe them with frosting. Dip them in chocolate and roll them in sprinkles or shredded coconut to make them look like snowballs. There are so many fun things you can do!
Homemade Vanilla Wafers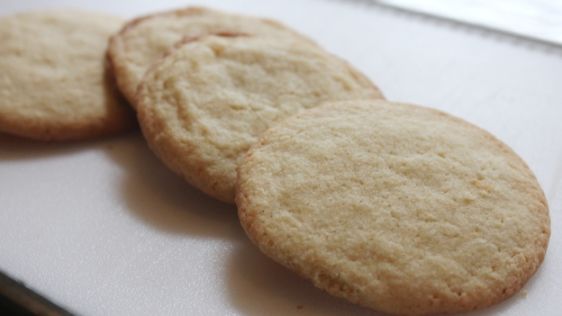 A popular Christmas gift idea is to make homemade vanilla wafers and tie them in a decorative way with a red ribbon. The smell of the fresh-baked wafers is enough to get anyone excited.
Vanilla wafers are also very versatile when it comes to decorating. You can dip them in chocolate, dip them in chocolate and sprinkles, put frosting between two wafers to make a "sandwich," dip a wafer frosting sandwich in chocolate or simply frost the tops of them.
you can also get clever by arranging them in the shape of snowmen and using white chocolate as the binding to hold them together.
Cinnamon Sugar Pretzels
Homemade cinnamon sugar pretzels are a delicious and festive Christmas gift idea for friends and family! Sure, you could give the standard salty pretzels, but we're not here for standard! We're trying to wow our friends and family!
They're easy to make, and the recipe usually includes only a few ingredients. You can dip pretzels in melted white chocolate to add an extra layer of decadence. Seriously, who doesn't love chocolate-dipped pretzels?
Pretzel sticks are a classic snack, but these homemade cinnamon sugar pretzels take them up a notch. They're easy to make and require no special equipment. Just follow the directions in the recipe and you'll soon be enjoying some yummy homemade pretzels.
Chocolate Peppermint Fudge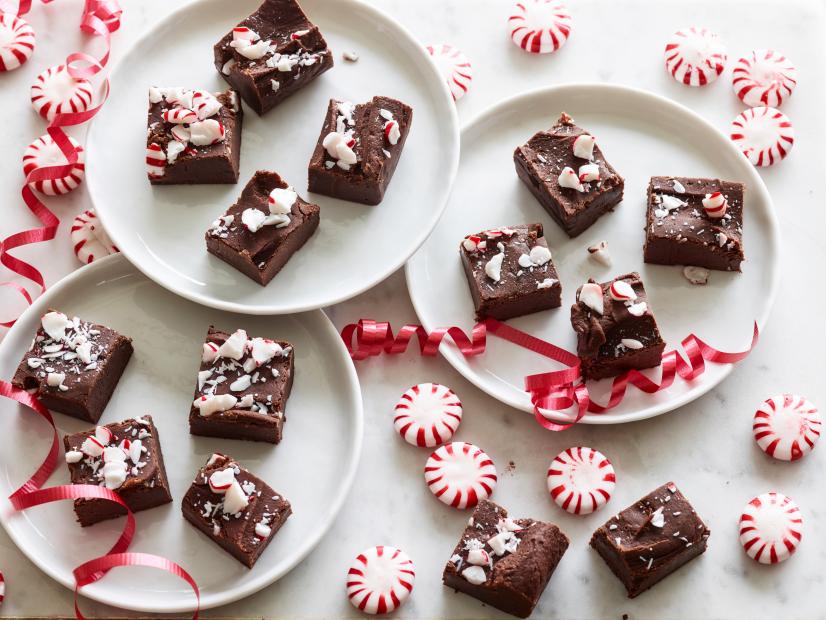 Chocolate peppermint fudge is a great homemade holiday gift because it is an easy-to-make sweet treat! You can make it as fancy or simple as you like. I like to roll the fudge into little balls and then dip them in melted chocolate.
That's right – there is no candy thermometer or marshmallow creme required for this recipe! And the best part is, the ingredients are simple (literally, there are 3 ingredients): chocolate chips, peppermint candy, and sweetened condensed milk!
Marshmallow Fudge Bars
Chocolate and marshmallows are a match made in dessert heaven. These marshmallow fudge bars are delicious and easy to make. It's hard to go wrong with a chocolatey marshmallowy flavor. It's kind of reminiscent of a piping-hot cup of hot chocolate, yum!
You can do a bunch of clever things with them too such as decorating them as reindeer or making them look like snowmen, or my personal favorite, including shredded coconut in them for a really delicious and tropical addition. That's a homemade food gift that I'd be delighted to receive!
Peppermint Patties
These peppermint patties are a classic treat that everyone loves. They're perfect for Christmas because they are sweet, creamy, and taste like Christmas! They can be made in advance and stored in the freezer until you need them. This is a great treat to make with kids because they are fun to make, easy to eat, and delicious!
You can stipe them with more chocolate for a subtle decoration or with white chocolate for a fancier appearance. If you dip the patties in white chocolate, then you can use red frosting to make them look like large peppermint candies.
Melting Snowman Chocolate Bark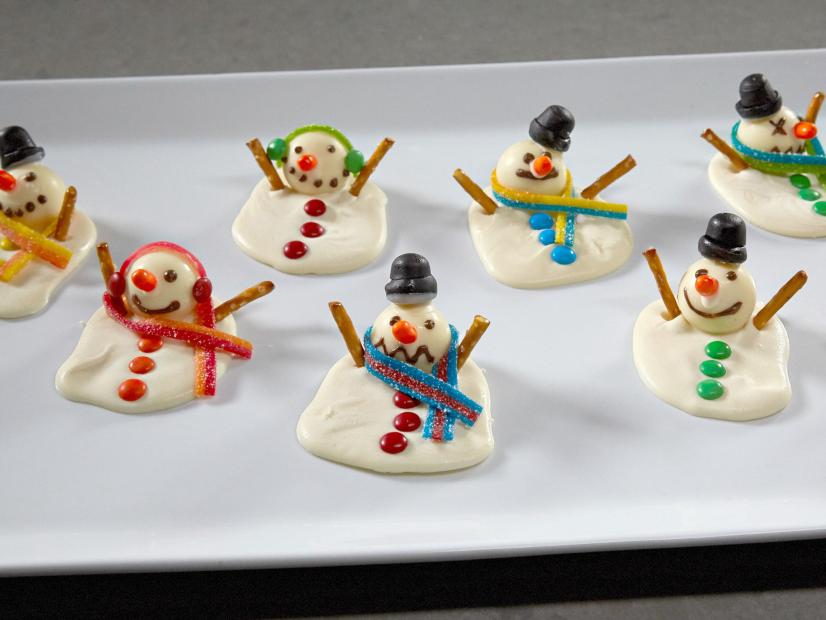 You've heard of chocolate bark and peppermint bark, but have you heard of snowman chocolate bark? This is a super-cute spin on a Christmas treat classic. What you end up with is a treat so delicious you can't wait to eat it, but a treat so cute you're not sure if you should!
Chocolate Truffle Brownie Bites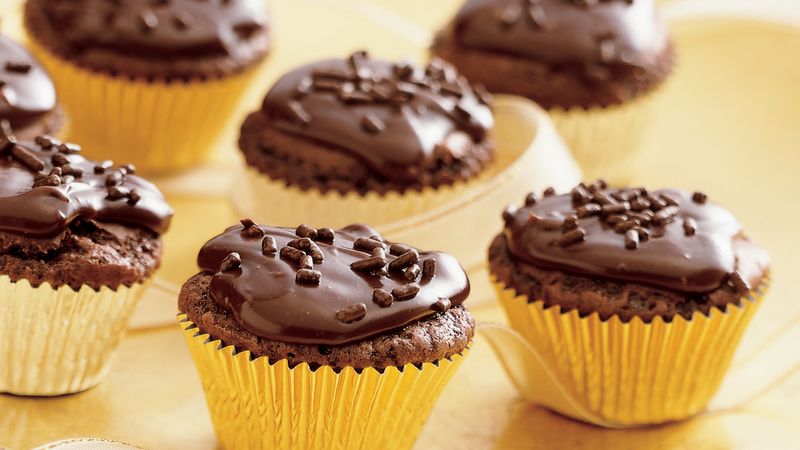 Homemade brownie bites are a delicious DIY Christmas gift because they are easy to make, and you can add a personalized touch by making them in any shape. You can get fancy and festive by adding in nuts, crushed candy canes, dipping them in chocolate, or decorating the tops of them with colorful frostings.
You can get extra fancy with your frosting skills, or by topping your decadent little desserts with a raspberry. Pillsbury also has an extra cute, simple design idea for putting a Christmas tree on top!
These chocolate truffle brownie bites are getting my sweet tooth begging!
If you plan to do frosting or other sweet decorations, then you might want to consider these dark chocolate brownie bites.
You can also top brownie bites with fruits like raspberries, or treat them like tarts and put a vanilla custard with fresh strawberries, blueberries, and kiwis on top. Now that's a holiday food gift!
Apple Butter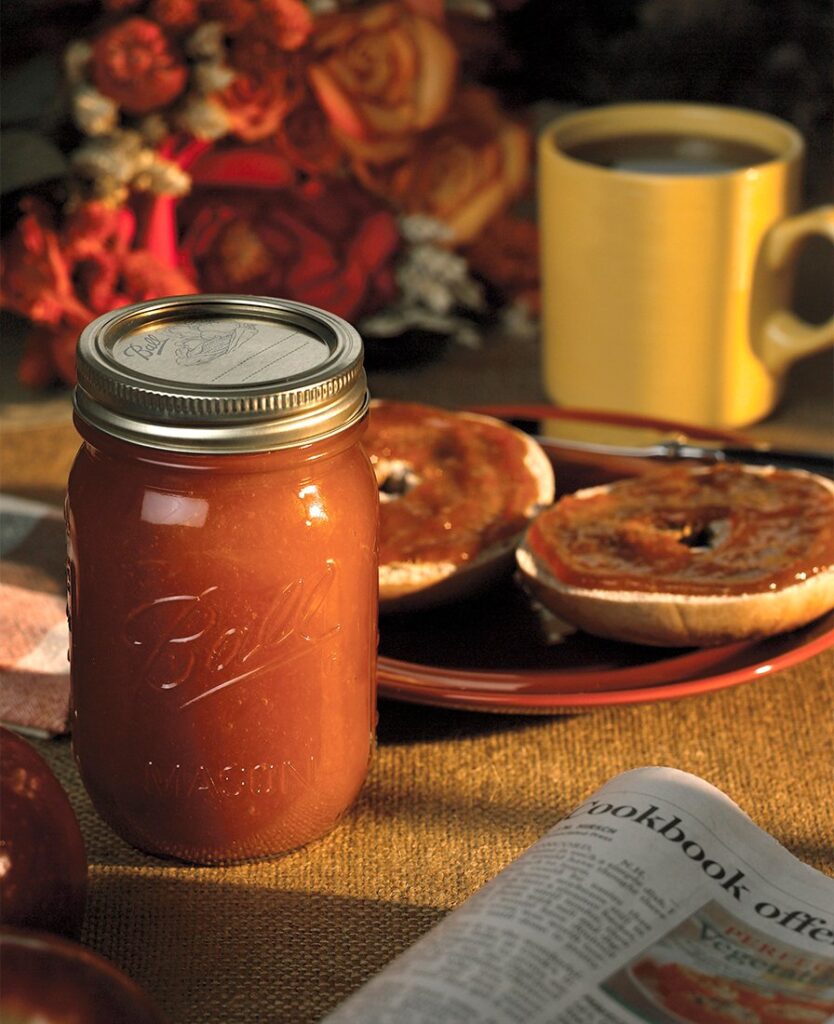 Apple butter is a delicious and traditional Christmas gift to give to family and friends. It's a tasty way to share memories of time spent together and it smells so good! You can put the apple butter into cute mason jars that are decorated by adding to the jar a ribbon, a bow, and stickers.
I've included a recipe from Fresh Preserving which is the official recipe site for Ball and Kerr mason jars. This will ensure you are creating an apple butter that is safe for canning and it also includes canning instructions.
Red Velvet Swirl Brownies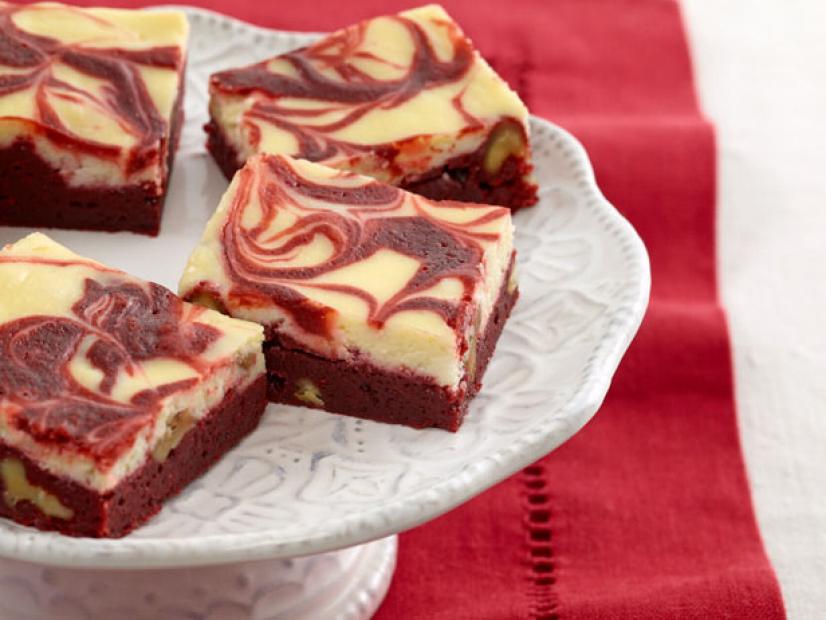 Christmas is a time for giving, and what better gift to give than homemade brownies (who's bringing the ice cream)? Turn this into a much more gourmet, thoughtful gift by making red velvet swirl brownies! This delicious brownie is a twist on a traditional chocolate brownie recipe.
The end result though is a stunning festive gift that would knock the socks (stockings?) off any holiday party! This is a seriously delicious gift idea. You can take the presentation a step further by putting the brownies into their own individual gift boxes.
Slow Cooker Cinnamon Almonds
This recipe is a delicious and easy way to give a homemade gift to a loved one this Christmas. The cinnamon almonds are a perfect snack for family gatherings, holiday parties, or any winter celebrations.
This recipe can be easily made ahead of time and stored in an airtight container. There's no need to worry about running out of snacks this year because these almonds are easy to make and always sure to please!
Conclusion
Christmas time is one of my favorite times of the year. I love giving presents and receiving them. But sometimes, it can get expensive to buy all those little things that people want. So, I thought I would share some fun ideas that you could make instead.
I know that there are many different kinds of sweets that people enjoy during the holidays. Some people prefer chocolate, while others like mints. And then there are those who just love cookies!
I tried to include a fun mix of each. What are your favorite treats to give at Christmas times? Were there any ideas on this list that you would be really excited to receive?