Ah, Christmas morning! There's always this exciting and wonderful feeling waking up on Christmas day. You always have something to look forward to. There's a sense of peace and joy that comes with celebrating Christmas day with your family. Kids rush out of their rooms, excited to find presents for them, and parents anticipating the look on their kids' faces upon opening gifts.
However, more than just the presents under the tree, there's something we all enjoy all throughout Christmas day. And that's spending time with family. Christmastime is the perfect occasion to create not just memories but also traditions that you and your family could enjoy as it grows through the years.
If you're starting a new family or simply looking for a Christmas tradition, listed here are some you could adopt. From something as simple as making hot cocoa with sprinkles to going on a Christmas hike, there's plenty of ideas you could get!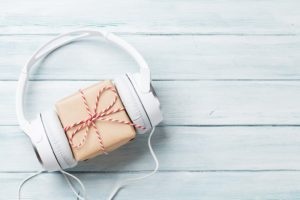 1. Wake Up to a Lively Christmas Song
Songs we hear are incorporated with some kind of memory. And, waking up on a crisp Christmas morning with a lively Christmas song playing is a vibrant and joyful memory your kids would love to reminisce as they get older. Not only would it bring an instant smile on their faces but it would also make the day feel extra special and unforgettable. Note that it'd be nice to play the same songs each year.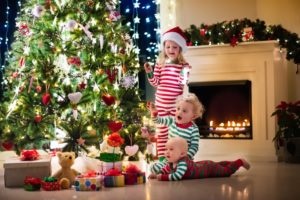 2. Wear Matching Pajamas
Nothing says "We are family" than wearing matching pajamas. It's also a cute way to show your kids that your family is united and bonded.
If matching pajamas don't work for your family, you can instead choose themed pajamas. Perhaps something from your favorite family movie night movies or shows like The Incredibles, Toy Story, The Minions, Dr. Seuss' Cat in the Hat Thing 1 & Thing 2
, or superheroes like the Marvel characters.
If you want to be more generally themed, then you can choose the always classic "Papa Bear, Mama Bear, Sister Bear, Brother Bear, and Baby Bear."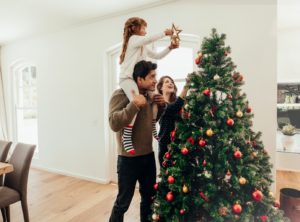 Why not maximize the use of your matching pajamas, and strike a pose by the Christmas tree for a traditional family photo. Every year, you could do the same poses on Christmas morning, and make a keepsake out of it and also record the growth of your family.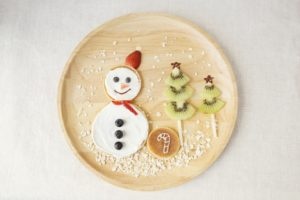 4.
Christmas Breakfast
For kids, there's nothing better than waking up on Christmas morning looking forward to Santa's presents and a table filled with breakfast.
Make a tradition out of preparing breakfast for your family. It could be as simple as making pancakes or waffles or as grand as making eggs benedict or bacon. The key thing is to make one staple food for your kids to anticipate each year.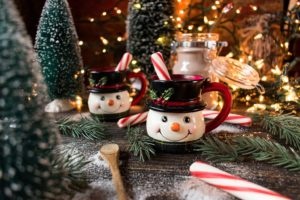 5. Early Morning Cocoa
Whether you and your kids wake up as early as 5 am or 10 am, it's always a good idea to have a cup of hot chocolate with big marshmallows this cold Christmas season. This way, waking up would be easier and having a hot cup to drink together can encourage family bonding time.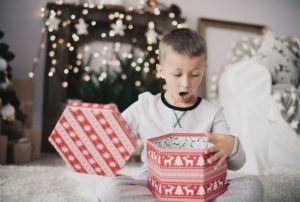 6. Christmas Gift Hunt
Make an event out of opening presents by doing a Christmas Gift Hunt. Similar to an Easter Egg Hunt, you could choose one present—maybe the grandest one—to hide for your kids to find after your gift-giving time. This would make the experience memorable and exciting, and your kids could exercise their motor and deduction skills, too.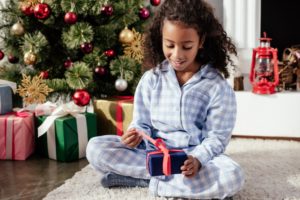 7. Opening Christmas Gifts One by One
Taking the time to open your gifts makes it more special. Instead of everybody opening their presents all at the same time, the gift-giving process (and the gift itself) could be much more appreciated if you take time. Announce each present, who's it for and from whom. This way, you would value the gift more and also the gift-giver.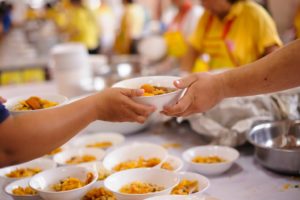 8. Donate Food or Volunteer at Food Shelter
Share the spirit of Christmas to those who are less fortunate by donating non-perishable food at your local food bank or spending the day as a volunteer at the food shelter with your family. This time of year is always busy for them, and giving cheer is what the season is all about!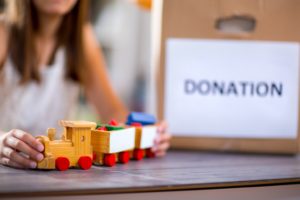 9. Donating Gifts
'Tis the season of gift-giving! There's nothing fulfilling and heartwarming this cold Christmas season than going to shelters to donate gifts to less fortunate kids. This could be a good way for your family to give back to the community, as well as teach your children the value of generosity and gratitude.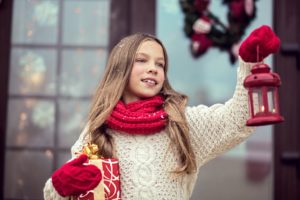 10. Playing Elf
Elves are Santa's little helpers. This Christmas, why not play the role of elves with your family, and reach out to your neighbors or strangers and do something nice for them. Go out and see what good deeds you could do for others. If you're up for it, maybe you could even invite some of your neighbors over. If they have little ones of their own, this is a good way for your kids to interact with others and share the holly, jolly cheer!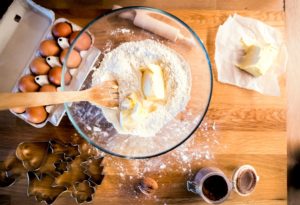 11. Bake Christmas Treats
Baking is an enjoyable activity you could do with your children after opening presents and having breakfast. Besides, there's nothing kids want more than sweet treats. By baking your own treats with your kids, not only would you create special memories but it would also be easy for you to control the ingredients put into the sweet treats.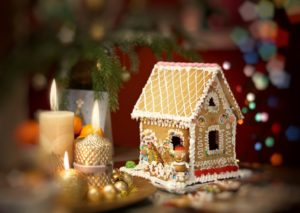 12. Make Gingerbread House
It's almost always customary to have a gingerbread house on Christmas. So instead of buying, why not make one with your children? You could either make one and work together, to learn how to compromise and listen to each other, or you can also make a family competition out of it by building a house each. Either way, this tradition would not only make a great family time but it lets your children's creativity take flight, too.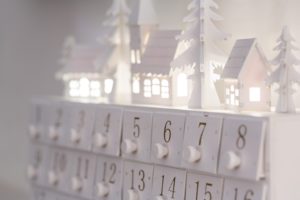 13. Opening of Advent Calendar
If you're someone who enjoys opening advent calendars, then maybe it's a good idea to take time out of your family's Christmas morning to open your own advent calendars together.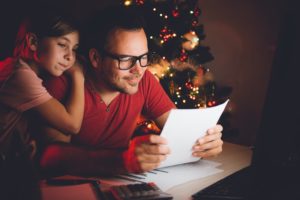 14. Make a Christmas Gratitude List
It's good to be thankful for all the things one receives. After receiving all those presents, it's gratifying to take time out of your day to list things you and your family are grateful for. This also teaches your kids to learn how to be less entitled and more appreciative of the small and big blessings in their lives.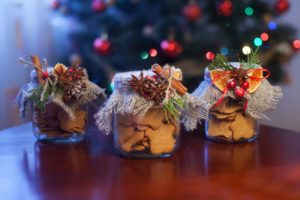 15. Make a Kiss-mass Jar
Kiss-mass jars are easy and fun to make. You just need some jars, Hershey's kisses, and art materials to decorate. You and your kids could gift it to neighbors, relatives, friends, or your kids' teachers. To make it more personalized, add in a few notes of appreciation for the person you're giving it to.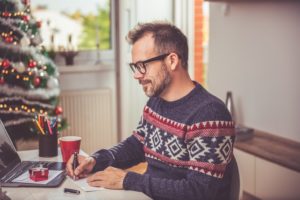 16. Write Christmas Letters to Each Other
Cheesy as it may sound, reading letters from your family members always warms the heart. This tradition could be the perfect opportunity to write what you can't say to your family. Take this opportunity to thank and lift each other up. If someone in the family fought with each other, this is an excellent way to reconcile, too.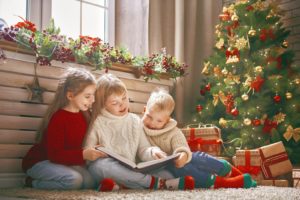 17. Christmas Story Time
It's the perfect opportunity to tell and remind your kids what Christmas is truly about. Sit them down and read them Christmas stories or, better yet, the story of the Nativity, and why we celebrate it.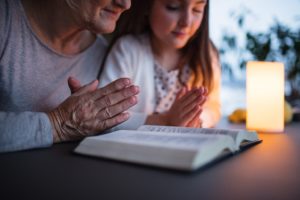 Christmas is the perfect time to teach your children to pray. Praying with your family strengthens your relationship and spiritual bond. From thanking God for the blessings He's given to praying for others who aren't as fortunate, it's important to take time to pause and talk to God as a family.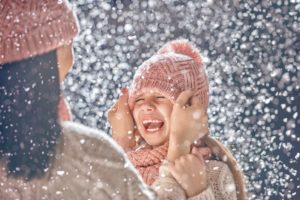 19. Winter Hike
If your family is the adventurous type, why not make a tradition out of going on a Christmas hike? You could even vote or set up a goal of where to hike each year!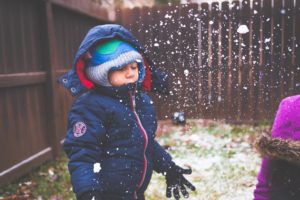 20. Backyard Camping
If your family's adventurous but don't have the resources to go hiking, perhaps backyard camping is the way to go. You could set up a tent and a breakfast table in your backyard and enjoy the sunrise with the family.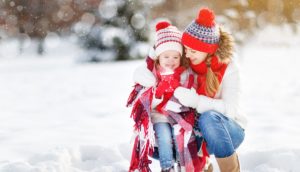 21. Christmas Day Picnic
If you live in a warmer area, you could enjoy nature on Christmas day by going on a breakfast picnic at the park with your family. You could also enjoy a game of frisbee or go biking together or just enjoy the view. Either way, it would surely be memorable for your kids.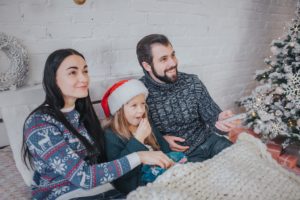 22. Watch Christmas Movies
If you're the kind of family who wants to enjoy the holiday in the warmth of your home, watching kid-friendly Christmas movies is always a good idea. There are always new releases each year you could pick from or you could always rewatch classics like It's a Wonderful Life, The Grinch, or Home Alone.