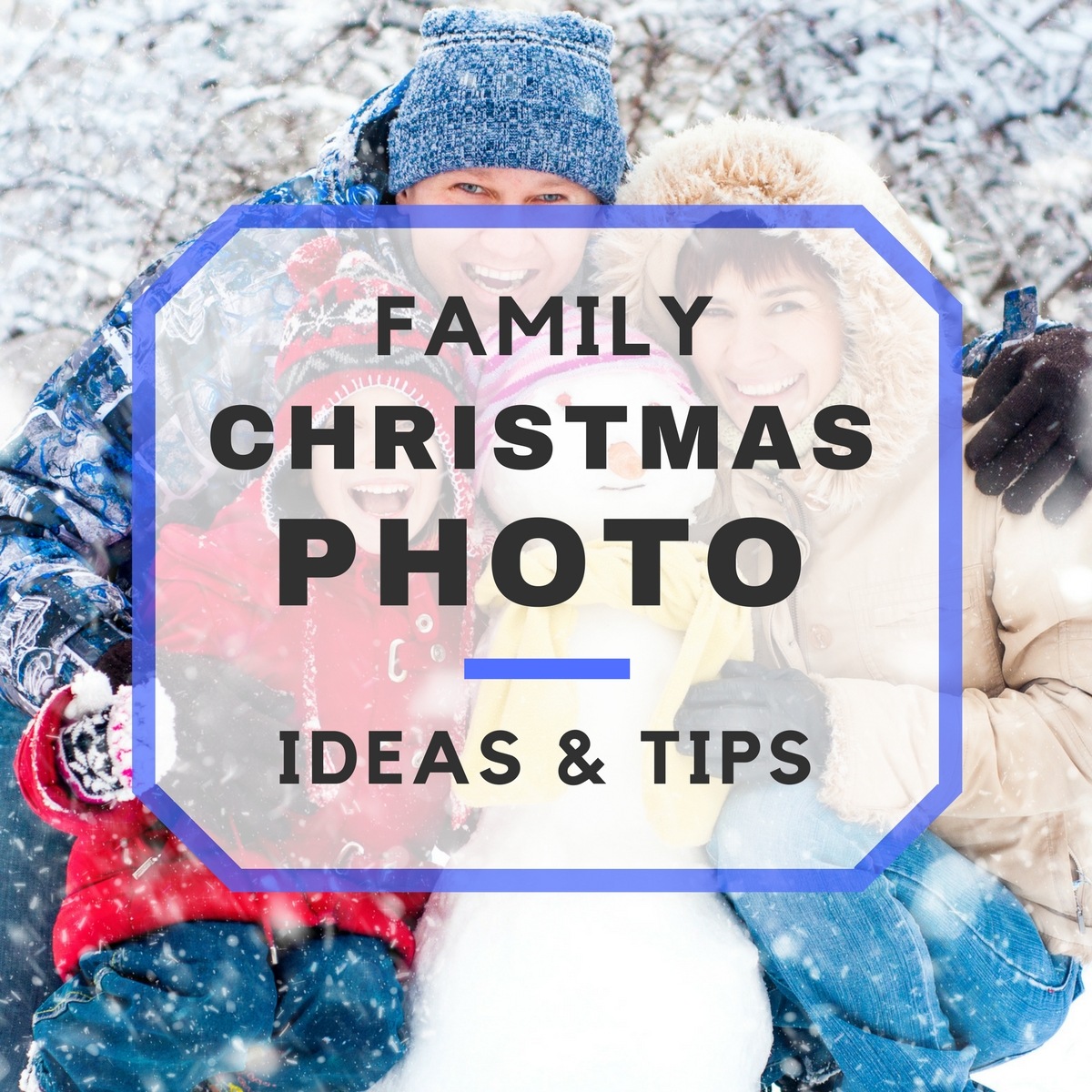 Still trying to get that perfect holiday family portrait? Does it always seem like something is out of place? Perhaps there's always that one person who seems to make a face or move at the last moment?
This year is going to be different, all because you landed on this page; rather serendipitous if you ask me. Here, I will go over a few family Christmas photo ideas and tips to help you achieve that perfect, frame-worthy portrait at last! You'll finally be that family that has those Christmas cards with the picture that everyone envies!
Family Christmas Photo Ideas
We've all seen that perfect picture of that blonde-haired, blue-eyed family on the beach, all wearing white shirts and khakis, with not a single hair out of place. We all secretly say to ourselves 'I want that!'  Perhaps you have even tried and captured that sunbathing old guy wearing a Speedo in the background which somehow became the focal point. Let's avoid that and explore a few easy Family Christmas Photo ideas!
Snowman fun: This may seem like a scene from a Christmas Old Navy commercial, but truth is, it makes for the perfect family photo op! Build a snowman together all the while having someone take picture of the fun, and then have a nice family photo taken with the snowman!
Family presents: Have that perfectly decorated Christmas tree? Use it in pictures! You don't need to go to some photography place only to use a backdrop when you have the real thing right there. Arrange wrapped presents under the tree and pose the family laying on the floor with presents. If you have a little one who can resist, sit him/her on the floor with a present in his/her lap, or on top of a present. The whole family should be surrounded by presents, but not ones that are so big that it takes away from the main part of the picture: Family.
Ugly Christmas sweaters: If everyone purposely has one of those ugly Christmas sweaters, dress up and get ready for the perfect picture by a fireplace! Everyone should also wear a santa hat and have a nice, hot mug of cocoa, coffee, or tea to enjoy together!
Grayscale and red: This is one of my personal favorites! Everyone can wear any shade from white to black (white should really only be an accent), and the only red that should be in the picture as far as apparel goes are Santa hats and beautifully wrapped presents! Take this picture fireside with red stockings hanging on the mantle, or outdoors with a natury, snowy background with candy cane props instead of presents.
The gift of family: This requires large and small boxes for the adults and children (and baby if there is one!) Wrap all different sized boxes with the same wrapping paper and ribbon so they are uniform, but make sure to leave the top open. The larger ones should be in the back, and the smaller ones toward the front. Feel free to angle them however you like, if they are all perfectly face front, it might look too "staged." This is best done in front of a large Christmas tree or a white backdrop (think bed sheets). Everyone gets into their box with their Santa hats and peeks out the top, or poses however you'd like!
Silhouettes: Once that tree is decorated and lit, take advantage of it some more by taking silhouette portraits! At night or with the room dark, the only light should be the light from the tree. Have the kids old hands in front of the lit tree while facing it for a cute child portrait or have the whole family sit in a circle around the tree. Have someone snapping pictures while your family tells stories of the past, catching those real smiles and laughs; the ones that are most beautiful!
Tips for Perfect Pictures
Facial expressions: Everyone should have a uniform facial expression if this is a posed portrait.
Attire: Portraits looks best when the family matches well. Stick with a color scheme if possible.
Props: Adding a few Christmasy props to the set is never a bad idea, just try not to overdo it. Keep the props uniform and make sure they make sense with what is around you.
Babies/toddlers: Consider your baby or toddler's usual behaviors; if they are on their best behavior right after a nap, which is often the case, plan the photo session for this time to get the best pictures.
There's so many family Christmas photo ideas that if all else fails, there's always next year!