Whether you're looking for a batch of the best sugar cookies, or in need of a comforting hug, there's one person who you can always depend on. I'm talking about Grandma. There is just something about them that sends a warm feeling to the heart, as though Christmas came early. Whenever Grandma comes to visit, she always brings a special something, to show she's thinking of you. Wouldn't it be nice to do the same by bringing thoughtful gifts for Grandma?
As amazing as having a grandma is, most people take their existence for granted. We get used to their constant love in our lives, it's easy to forget that these lovely ladies need to be reminded of how much they are loved as well. We can show our grandmas our love by visiting them, helping them around the house, and giving them thoughtful gifts they will enjoy all year round.
Let's Pamper Grandma!
It's finally time to give back to the sweetest lady in our lives, Grandma! When she's not busy baking you a fresh batch of cookies or knitting you a scarf at Christmastime, she's rooting for you on the sidelines as your biggest fan. It's important to show her that you're her biggest fan too! 
Show Grandma your appreciation by giving her a thoughtful gift or two for the holidays or for her birthday. Or better yet, surprise her with a gift any regular day of the year! What's better than getting a surprise gift from one of your favorite people in the world? If you are not sure what Grandma might like, then read on because this article contains a list of ideas for perfect gifts that any grandma is sure to adore.
Gift Ideas to Shop For
Getting the perfect gift for anyone on any occasion is never easy. Finding just the right thing to give someone can feel like quite the challenge, especially when shopping for Grandma. She is always doing for others and never bothers to mention her own wants and needs. But not to worry, below is a list of the things to look for and things to avoid when shopping for your beloved Nana. 
Grandma Loves Cozy Gifts
Even if it's cold outside, Grandma's house will keep you feeling warm and cozy. That's because Grandma knows how to make her home comfortable with the essentials! Cozy gifts are those things that really remind us of Grandma. Fluffy slippers, a velvety throw blanket, or even a plush robe or shawl she can cozy up with are all great examples of cozy gifts to keep her feeling warm during the most frigid winters! If you're looking for a Christmas gift for Grandma, definitely think about cozy gifts to warm her heart and home!
Thoughtful Gifts Always Win
If you're hoping to gift Grandma something more practical, then it's going to take some thought! Has Grandma been complaining about her beloved old coffee maker leaking? Does she enjoy watching the birds outside her bedroom window? Maybe she hasn't been to the hairdresser in a while and would love a fresh look. A thoughtful gift is something that'll show Grandma you listen to her and care about her interests and needs. Birthday gifts and Christmas gifts for Grandma should always be thoughtful; after all, she is always thinking of others.
Personal Gifts Show You Care
Since we've talked about thoughtful and cozy gifts, it is also essential to speak of personal gifts. These gifts come straight from the heart and are some of the most cherished gifts you can give. Whether it's a framed family portrait or something you made yourself, giving a personal gift will certainly be appreciated by Grandma for many years to come. 
Gift Ideas to Avoid
While sticking to the above guidelines might seem a bit obvious, they'll help you avoid gifting goofs Grandma may not appreciate as much. Don't buy a birthday gift for Grandma that she'll have no idea what to do with.
Don't Buy Grandma Gag Gifts
A gag gift is intended to make the recipient laugh. I'm not talking about a little giggle, but a hearty belly-laugh. Gag gifts come in many forms, from novelty snacks packed in potty humor to crude and sarcastic gifts meant to make one blush. These gifts may seem amusing at the moment, but the giggles fizzle out quickly after opening. Unless your Grandma is a particular fan of crude humor or bathroom jokes, (which I doubt), it's best to leave these kinds of gifts for your siblings or friends.
Grandma Gifts Shouldn't be Techy Gifts
If Grandma doesn't seem like she has much interest in technology, skip the super techy gifts that'll just leave Grandma confused. While some Grandmas might appreciate the handiness of smart devices like phones, speakers, and watches, it's more likely they'll put it in a drawer and never use them. If you do plan on buying a techy gift for Grandma this Christmas or birthday, make sure you dedicate some time to showing her how to use them!
Avoid Gifts For Grandma That Change the Status Quo
Grandma has a way of doing things each day. She has a routine she's cultivated over many years and giving her something that could disrupt her natural flow of processes could confuse or frustrate her. Don't replace her percolator with an espresso machine. Don't swap her standard color tv with a smart tv in 3D. While you might have the best of intentions, and who knows, maybe Grandma would learn to love using it, these gifts can sometimes go unappreciated.
Gifts for Any Grandma
It can be hard to buy a perfect gift for the woman who already seems to have everything she needs! Don't let that discourage you; there are plenty of go-to gifts she is sure to love! You can start with those little hints she has been dropping about what she really needs at the moment. If you're feeling more adventurous with your gifting, try one of these gift ideas for Grandma she's sure to be pleasantly surprised by! 
1. Gourmet Treats
Everybody likes a tasty treat! Gourmet goodies made with quality ingredients and beautifully packaged are sure to please any picky person. If you want to pamper Grandma, then surprise her with something sweet for her tea or coffee. She'll love setting these treats out to share the next time she has a guest come to call. 
The best thing about gourmet treats is that they fall within the cozy and thoughtful category of gifts. They are also perfect for all seasons and are always appreciated!
A perfect gourmet sweet you can get for Grandma is the Barnetts Biscotti Cookies Gift Basket. This classic holiday box holds 25 delicious handmade biscotti cookies. They are carefully packaged in an elegant box, complete with a hand-tied bow, making it a beautiful Christmas gift idea for Grandma.
This box of treats contains six delicious flavors, which are the chocolate craisin, chocolate chip, caramel chip, nut crunch, almond crunch, and cookie crunch. Grandma will have a hard time picking her favorite flavor!
2. Large Calendar
Ever struggle to remember the littlest things? Do you find yourself squinting to see small print? Help Grandma remember her appointments and important dates with a calendar she can actually see! While it might not be as tasty as a gourmet treat, it was last a whole lot longer! 
If you think your grandma would appreciate one of these calendars, then you may want to take a look at Hadley Designs. These beautiful, large-print calendars come in a variety of styles to suit any home decor. So not only will it be useful for Grandma, it will be decorative! 
This large wall calendar for every month spans through a total of 18 months, that is, almost two years. So not only will Grandma appreciate this lovely calendar for the rest of this year, but all next year as well!
3. Soft Socks
There's nothing more luxurious than a pair of cozy-knit socks to keep the feet warm on a cold day or night. While everyone likes to keep those toes warm, we know that Grandma's feet especially can get cold. Keep them warm all year in a cozy pair like these Lorita Women's Winter Warm Thick Crew Socks. 
These cozy winter socks are crafted using breathable, wearable, and odor-fighting warm wool. These classic crew socks come in a variety of styles and designs, all of which will look adorable on Grandma's little feet.
4. Knitted Blanket
Ready for the ultimate cozy gift for Grandma? This is the gift that every grandma will enjoy, from biker grandmas to 'bake-you-cookies' grandmas! Make her day with a beautiful, knitted blanket she'll snuggle on a couch with all day long!
While any blanket will keep her warm and cozy, my personal fave is this Knitted Throw Couch Cover Blanket on Amazon. Not only is it incredibly soft, but it adds a comfortable feel to any room by simply draping it across a couch, bed, or favorite chair. It comes in 35 color variations, so you can always pick her favorite color or any color that matches her home or bedroom decor. 
Lastly, the material is straightforward to wash, which makes it all the more perfect for a grandma because it is no stress at all! 
5. Oven Mitts
She's been making delicious goodies for so long, her well-loved oven mitts are probably on their last legs and can definitely use an upgrade! You can give her a new pair as a gift so that she can enjoy baking in the kitchen without burning herself.
A popular style of oven mitt that Grandma is sure to appreciate is the silicone oven mitt. These mitts are capable of providing heavy-duty protection for people who cook every day. They are really flexible, providing an excellent grip on pots or cookie sheets.
The most impressive thing about them is that they're capable of withstanding very high temperatures upwards of 500°F for 30 seconds at a time! If you think Grandma would love a new pair of mitts, definitely check out this pair of Heat Resistant Oven Mitts. I love them because they are both fashionable and functional! 
6. Cozy Cardigan
Even Grandma deserves a classy new cardigan when the weather starts cooling down. My grandma is a committed cardigan-wearer. She loves lounging around the house in her sweater. It's perfect for warming Grandma when she's cold but also gives her the option to take it off if she starts to feel a bit too warm. 
Cardigans are a great addition to any wardrobe. Of course, the best cardigans are the ones with pockets. Pockets ensure Grandma's little hands stay toasty and give her a place to keep her handkerchief.
When shopping for a cardy for Grammy, look for ones made out of fleece or polyester. These blends are super soft to the touch and effortless to care for. A cozy cardigan in this category is the Sleepyheads Women's Fleece Long Sleeve Wrap Robe Cardigan. It comes in various muted, heathered colors that can be matched with her favorite pajamas or fall outfit.
Gifts for Grandmas That Live Far Away
Even when Grandma lives far away, it's nice to mail a surprise to remind her that she's loved. Sending gifts to family members is one of my favorite uses of Amazon, especially if you're close to a special birthday or holiday. 2-day shipping for the win! 
When you're sending a gift to a Grandma far away, certain gifts perfectly fit the situation. Here are some of my favorite gift ideas for the grandma that lives many miles away.
7. Address Book
Grandmas are old-school gals who prefer keeping the names, numbers, and addresses of those they love in an address book over a word document. As a woman with a few years under her belt, she's bound to have quite the collection of addresses to store! So give her a new address book to help her keep up-to-date with those she cares about most. 
This contacts book from Bloom Daily Planners is a particularly lovely address book with many added features. Not only does it offer ample spaces for all of Grandma's important addresses and dates, but it also provides an area for website logins. 
Getting a paperback address book for Grandma is a thoughtful and functional gift that she'll often use throughout the year. 
8. Custom Photo Book
Every Grandma loves a photo album! If you have an extensive collection of digital photos, consider making her a custom photo book.
A recent photo book is an ideal gift for grandmas who live far away. I'm sure she doesn't get to see her favorite grandchild as often as she'd like. Recent pictures of yourself and your immediate family can help Grandma feel included in the special moments of your life. She wants to know what you've been up to! She wants to see all the incredible adventures you've had!
I actually sent a photo book to my own grandma last year for Christmas, and she couldn't stop talking about how nice it was! Every time someone came to visit, she'd bring her book out and show it off.
There are many services out there that allow you to customize and send photo books to loved ones. I particularly love using Walmart's online photo center, which I've several times for both Christmas gifts and for personal purchases. Whether you want to send a custom photo book like one of these, a personalized Christmas ornament, coffee mug, or a 16×20 wall canvas with your family's annual Christmas portrait printed on it, Walmart has you covered!
9. Flowers
A beautiful floral arrangement is probably the most iconic gift you can send to any special lady in your life. It's a treat having the look and scent of fresh blooms in any room of your house. If you know Grandma's favorite flower, then sending her a full bouquet will undoubtedly add a bit of cheer to her day and her home!
If you want a delicate bouquet to be delivered right to Grandma's doorstep, then consider ordering from Benchmark Bouquets on Amazon. Fresh flowers come carefully packaged and ready to bloom in 2-3 days. You can never go wrong with a beautiful bouquet of fresh-cut flowers.
Gifts for Grandma's That Appreciate Quality Time Together
As we grow older, we tend to see things a little differently. Time has a new importance. Spending time with family is the most valuable thing we can do with the time we have, and not just at the holidays! 
Give Grandma the thing she wants most, quality time with her favorite grandchild. These gifts are meant to be enjoyed together at a later date, something Grandma will be able to look forward to! You can buy a board game and play it together on a picnic you arrange with the whole family.
10. Lunch Date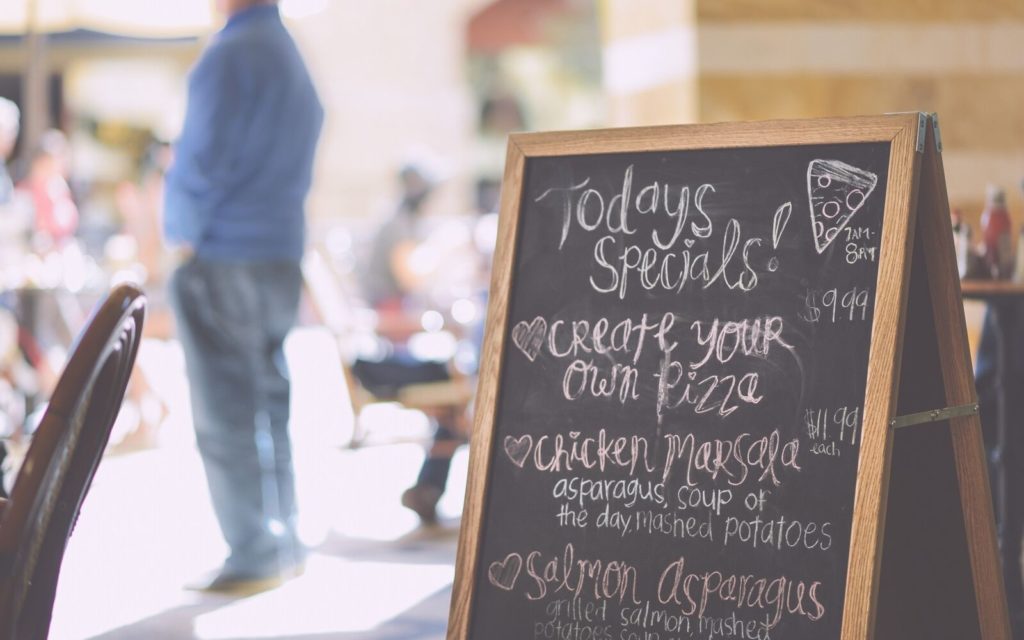 There is no better gift you can give a grandma than taking her out for an afternoon just to catch up on events and talking about shared memories. And what better way is there to chit chat than over a delicious meal together? 
Pick out a beautiful card and a gift card to her favorite restaurant to put inside. Grandma will be delighted to know she'll get to enjoy some quality time with you soon and at a place she loves! 
If you don't know her favorite restaurant, you can set up a lunch date at a restaurant that sells the kinds of food she enjoys. If Grandma isn't much for going out, cook a meal to bring over to her house to enjoy together. Whether your lunch date takes you out to a local eatery or keeps you at Grandma's house, she's sure to appreciate a special meal just with you.
11. Board Game
Spending quality time with anyone you love is never overrated. You get to have fun, create new memories with grandma, and if you are really careful with how that quality time is spent, learn a couple of things about each other. Whether you're playing with a deck of cards or a classic board game, playing games is sure to get Grandma's competitive spirit showing! 
Playing board games is one of my favorite family bonding activities. We spend so much time with our faces staring at screens that it's nice to be able to push the smartphones aside for some good 'old fashioned gaming. Whether it's any day of the year or during a get-together at Thanksgiving or Christmas, getting out a board game is a great way to have some fun together!
If you're looking for a game that both Grandma and her grandchildren can enjoy, I highly recommend Sequence. Players use cards and chips to create a five in a row sequence. The first player to make their sequences wins! This game has been a favorite in our family because it's easy to learn and fast to play. 
12. Craft Kit
Got a crafty granny? Create something special together that she can keep as a sweet reminder of the time you spent together. 
Building birdhouses, styling mosaics, or needle felting flowers are all fun and easy projects when you purchase a craft kit. These kits are ideal for beginner crafters or those interested in a new hobby. You don't need any experience to be able to complete a beautiful, one-of-a-kind craft. 
Craft kits generally include all the materials you'll need to create your project, as well as step-by-step instructions to follow. These kits are designed to produce a finished craft you, or Grandma can show off for years to come. 
One craft kit Grandma may love in particular is this felt succulents flower garden by Craft Crush. The finished product is a beautiful collection of felted flowers that will never wilt or die. Display these lovely floral pieces in the provided box, or in a glass bowl or vase. Either way, Grandma is going to love showing off her hand-crafted garden to guests all year round!
Gifts for Grandmas Who Love to Be Outdoors
For a Grandma who likes spending time outside, help her enjoy her time more by giving her something that will make the time she spends outside extremely enjoyable. If she likes bird watching, you can buy her a pair of binoculars, and if she likes feeding birds every morning, then you can buy her a bird feeder to make her activities a lot more enjoyable. This falls with the category of thoughtful gifts.
13. Garden Kneeler
For a Grandma who has a garden to tend to, gardening is serious business! Unfortunately, her love for gardening can put a strain on her back and knees.
With the introduction of a garden kneeler, Grandma won't need to kneel half as much when she is gardening, and her back certainly doesn't need to hurt as much. This tool is useful for reducing pressure on the lower back and knees for seasoned gardeners and can be used both as a kneeling pad and a seat while in the garden.
The Ohuhu Garden Kneeler is one of the best of such tools. The garden kneeler comes with an elevated kneeling pad that is guaranteed to reduce any aches that Grandma can get from kneeling for an extended period. Lastly, with this garden kneeler, Grandma can keep her garden tools beside her without having to stand up every now and then to get them. For a gardening Granny, this kneeler is a must!
14. Bird Feeder
Our lives always feel so busy, but Grandma has learned how to slow down and appreciate the little joys in life. One of those joys may be listening to the songbirds while enjoying her morning cup of coffee. I know that's the case for my mom! She loves listening to the birds sing and watching them perch on the birdbath next to her sitting-room window. What better way to bring the birds to Grandma's window than by installing a bird feeder for her! 
If you have decided on giving a bird feeder to your Grandma as a gift, you can always get the Squirrel Buster Standard Proof Bird Feeder. This feeder is reinforced to keep out squirrels, those pesky seed stealers! These feeders are well-made, durable, and easy-to-fill. Grandma and her feathered friends will appreciate this unique gift idea. Make sure not to forget the bag of birdseed! 
15. Porch Rocking Chair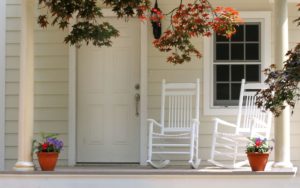 Nothing adds to the homely feeling of a porch better than a rocking chair! If Grandma enjoys spending time sitting outside, listening to the sounds of nature, or watching the cars drive past, then a porch rocker might be just the gift for her!
If you want to get Grandma a rocking chair, there's no need to head to hunt for one at the store. Amazon has a huge selection of various rocking chairs, many meant for outdoor use. A particularly beautiful piece is this wooden rocking chair from B&Z designs. This wooden rocker has a classic design she'll fall in love with! It's available in 3 different colors, black, white, and oak. No matter which color you choose, this country rocker will be a great way for Grandma to relax outdoors. 
Conclusion
While Grandma will appreciate any gift on this list, it's important to remember that the best way to show Grandma how much you care is to spend time with her. There's no substitute for quality time spent with those you care about the most.
If she lives close-by, stop by for a quick visit. If miles and miles are keeping you apart, pick up the phone for a chat. Grandma loves you and just wants to know how you're doing. Time together is the best gift you can give her!