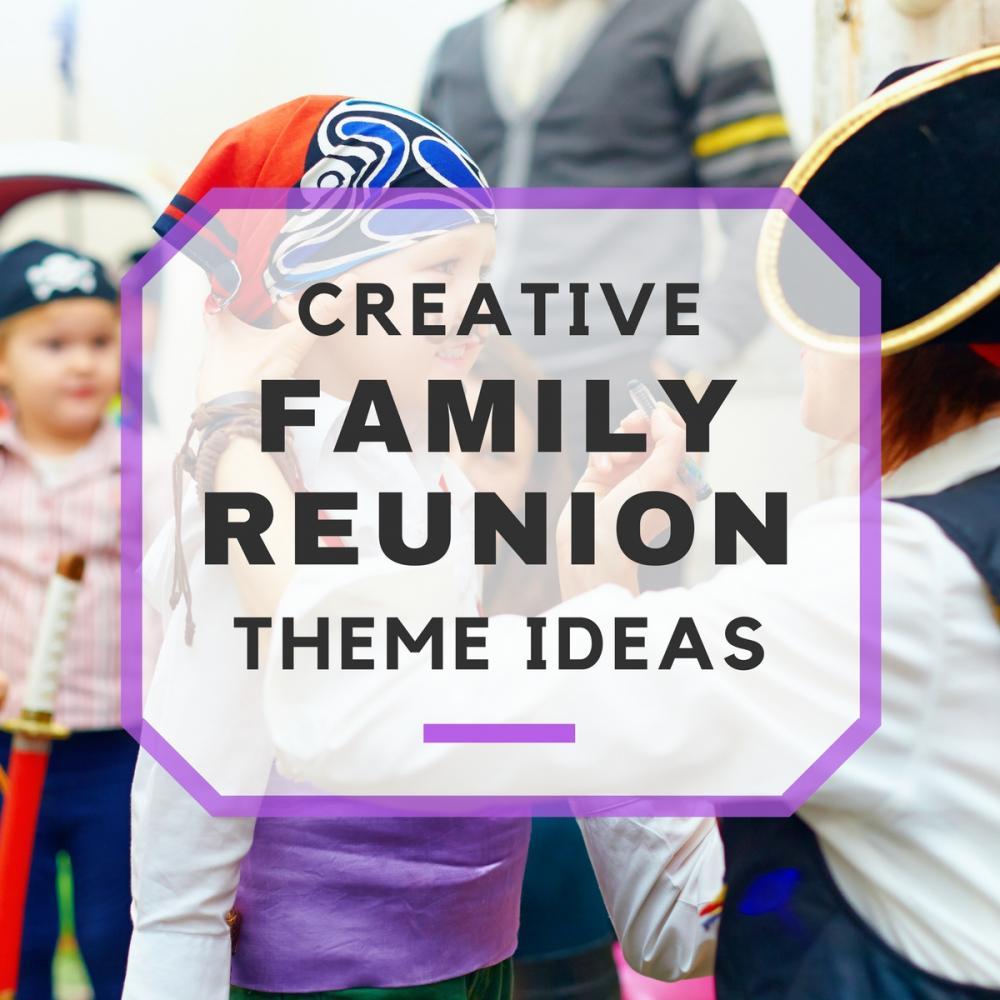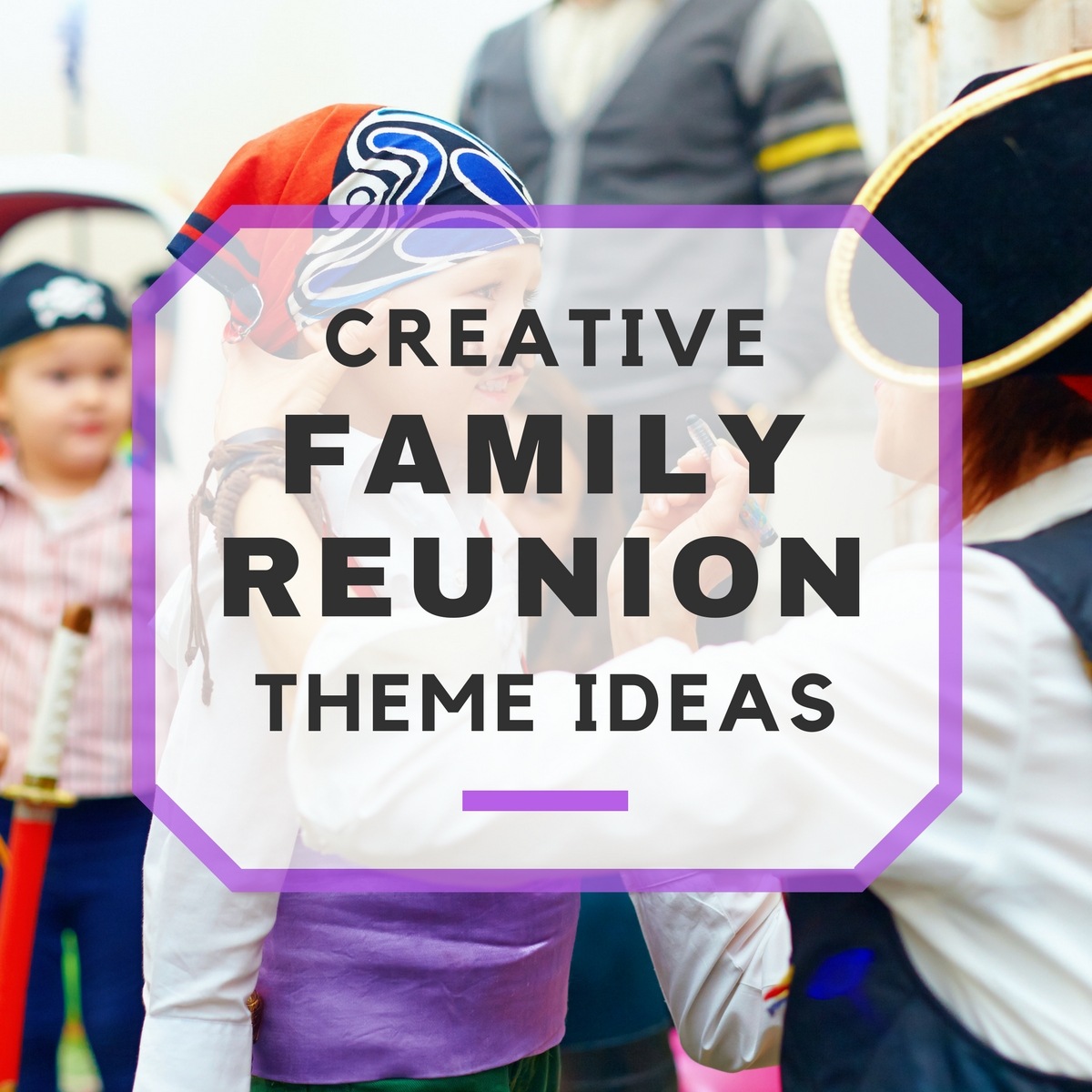 If you need more theme ideas, then check out our family reunion theme list!
What is a Family Reunion Theme?
Many family reunions revolve around a central theme that guides the event's ambiance, dress code, activities, food, and games. While not every family reunion needs a theme to be a success, having a reunion theme gives planners a foundation on which to plan.
Themes allow family reunion planners to purposefully lay out every detail of the event, whether big or small. A theme can help the family reunion planners in coming up with activities the majority of the family members can participate in and enjoy
It also gets everyone more excited about the upcoming event, because they know it will not be just another monotonous meet-and-greet where family members have to sit down with each other, eat together, and engage in awkward conversations.
Choosing a Theme for your Family Reunion
When deciding on a family reunion theme, it is important to determine possible weather conditions, as well as the location of your event. Most families schedule their reunions during the summer. This is because of the generally fair weather and more accommodating schedules, as students are not in school.
Some common themes that you can incorporate into a summer family reunion include:
A Luau. A fun choice if your reunion is near the beach or another body of water.
A Summer Picnic. Red plaid tablecloths, watermelon, lemonade, and lots of good outdoor games.
A Fourth of July Party. Enjoy a festive American BBQ and evening fireworks with family.
Planning a fall reunion? A reunion during the fall would more than likely be scheduled close to either Halloween or Thanksgiving, so these holidays can be incorporated into your own family reunion if you want a running theme.
Sports Themes
What about a football-related family reunion theme? Professional, collegiate, and even high school football capture the attention of many sports fans, including your family if your family is a sports-loving, football-crazy bunch.
Football themes are great, and provide the group with lots of good-natured ribbing, rivalries, and football talk. You can even schedule a casual game of flag football as part of the festivities, as well as football trivia games, sports movie night, or a family tailgate party at a football game in the area.
Fantasy Themes
Children particularly enjoy dressing up in costumes (a lot of adults do, too!), so themes such as Star Wars, Disney classics, or Lord of the Rings can bring out the kid in everyone. You can decorate your venue in accordance with your selected theme. Create a fairytale princess castle, decorate the interior of the Star Trek Enterprise, or make a walk-through map of Narnia, to make the whole event more exciting for everyone.
Time Period Themes
There are also times when taking risks can actually turn out to be great ideas. For example, the younger members of the family may not find much in common with a '70's disco or '60's Woodstock-inspired theme, but soon find themselves enjoying the music, the dance moves, fun costumes, and the hilarious stories from the adults, as they share their experiences during these eras.
Family History Themes
For a more meaningful family reunion theme, planners can consider a genealogy-inspired theme that delves into the family's roots. With the help of the Internet, family members can now easily trace their family history, and this can be a great time of learning and bonding for everyone attending the family reunion.
For instance, if you discover your ancestors were part of the California Gold Rush, you can have a mining-inspired theme, have everyone dress up as miners, and look for activities and games revolving around this period in history. Reunions can also be organized as trips to the family's roots, ancestral house, or historic landmarks.
Foods to Fit Your Family Reunion Theme
Even the food can be used to complement the family reunion theme.
For outdoor themes, especially during spring and summer, plan on picnic or bbq fare, along with plenty cold refreshments to keep everyone hydrated. This is also a good opportunity to test each others' watermelon seed spitting abilities!
For sports related reunion themes, serve stadium-style finger foods and snacks, such as corn dogs, popcorn, buffalo wings, nachos, etc.
For Thanksgiving and fall themes, prepare dishes and desserts that emanate the colors and flavors of autumn. If your group is really adventurous, you can even plan a pumpkin pie eating contest!
The main consideration when it comes to selecting a family reunion theme is coming up with an idea that is as widely-appealing as possible. Take into account the various age groups and backgrounds represented. You should make sure that your theme is something that a majority of the guests will enjoy, because it's their participation that will make it a success.