Summer is synonymous with barbecues, pool parties, and patriotic celebrations. The Fourth of July is the epitome of this season, bringing together friends and family to honor our nation's independence. This year, elevate your Independence Day bash with these ten delicious and festive recipes guaranteed to wow your guests.
American Flag Caprese Salad
Kickstart your celebration with a patriotic twist on a classic Italian dish, the American Flag Caprese Salad. This salad is not only refreshing but also visually appealing, meticulously assembled to replicate the American flag. It's not just a salad; it's a centerpiece that adds to the festive vibe of the day. You'll need mozzarella, tomatoes, and blueberries arranged on a parchment-lined cutting board to create this stunning edible piece of art. It's a delicious conversation starter that will intrigue your guests and set the tone for the remainder of the meal.
The Ultimate Mushroom Swiss Burger
Nothing screams American summer like a good, juicy burger. The Mushroom Swiss Burger offers an enticing twist on the traditional patty. This recipe involves grilling the burger to utter perfection. Top off the finished burgers with Swiss cheese and sautéed mushrooms for a delectable medley of flavors that will leave your guests craving for more.
Red, White, and Blue Potato Salad
A 4th of July celebration wouldn't be complete without a classic Potato Salad. This particular recipe is packed with traditional flavors from mayo, mustard, and fresh dill. It's a robust, creamy side dish that pairs perfectly with any grilled main course. The red, white, and blue potatoes finish this tantalizing side.
Mediterranean Orzo Salad
One of the things that makes the United States so special is the variety of people we have here. So, why not add a global touch to your patriotic celebration with the Mediterranean Orzo Salad? This salad brings together some of our favorite summer ingredients – garlic, tomato, olives, feta, and parsley – and tosses them with tender orzo. It's a light, refreshing, and utterly delicious side that complements heavier barbeque mains.
Crab Cake Sliders
Crab Cake Sliders are a fun, seafood twist to traditional sliders. These crab cakes are cooked under the broiler, making it easy to serve a crowd. The mini size makes them perfect for snacking, while the delicious crab flavor will make them a crowd favorite.
Mama's Cornmeal Hushpuppies
Add a Southern touch to your menu with Mama's Cornmeal Hushpuppies. These hushpuppies come with a fun, spicy kick from jalapeno. They're the perfect bite-sized appetizer or side dish that guests can snack on throughout the celebration.
Spicy Coleslaw
Spice things up with a crowd-pleasing side dish, Spicy Coleslaw. This is a quick and easy side dish that delivers a spicy kick, thanks to pickled jalapeno. It's a tangy, crunchy complement to the other dishes, adding a unique dimension to your overall meal.
Gazpacho
Beat the summer heat with a refreshing Gazpacho. This cold soup made from fresh ingredients is perfect for a hot summer's day. Prepare it ahead of time and serve chilled for a refreshing palate cleanser between the main course and dessert.
Tomato and Watermelon Salad
Our penultimate savory dish is the Tomato and Watermelon Salad. This salad is a burst of summerflavors in every bite. Combining the warmth of fresh tomatoes with the cool crispness of refrigerated watermelon, this salad offers a delightful contrast in temperatures and an extra-fresh taste that your guests will love.
Red, White, and Blue Desserts
No Fourth of July celebration is complete without an array of patriotic desserts. From fruity cookies to spectacular cakes, all-American pies to summery popsicles, there is something for everyone. Use cherries, raspberries, strawberries, and blueberries to create a creative interpretation of America's flag.
Start with a white or red base like a red velvet cake or ice cream, add a variety of fruit, top the whole thing with some whipped cream, and you have a delicious, festive dessert. Whether it's a berries & cream charcuterie board or a red velvet whoopie pie with blueberries, these desserts will add a sweet finish to your Fourth of July feast.
Click or tap the image below for Independence Day party dessert ideas!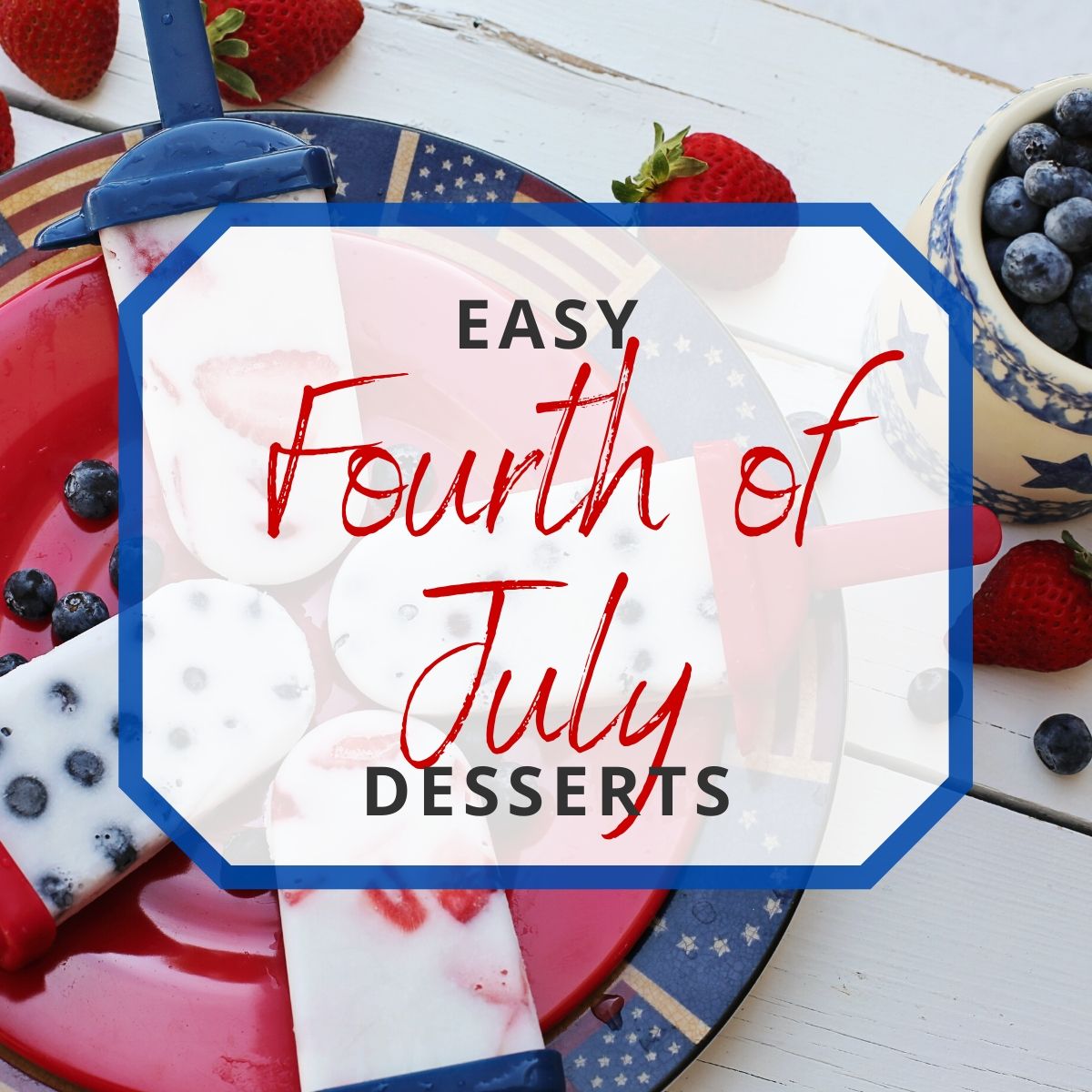 For ideas like this and more, we have an entire article dedicated to 4th of July Desserts for your party!
These ten recipes are more than just delicious food; they are a celebration of the diverse and vibrant culture that makes America so unique. They bring together classic American favorites with global flavors, creating a feast that truly represents the melting pot that is the United States. So this Fourth of July, make your celebration a gastronomic event that your guests will remember for years to come. Happy cooking, and have a fantastic Fourth of July celebration!